Moderator: Izhar
Posts: 143
Joined: August 16th, 2013, 1:05 am
Country: South Africa
City: Cape Town
Gardening Interests: I grow Clivias, Daylilies and numerous bulbs from the Amaryllidaceae family.
Location: Cape Town, South Africa
This is my Hymenocallis advance plants flowering.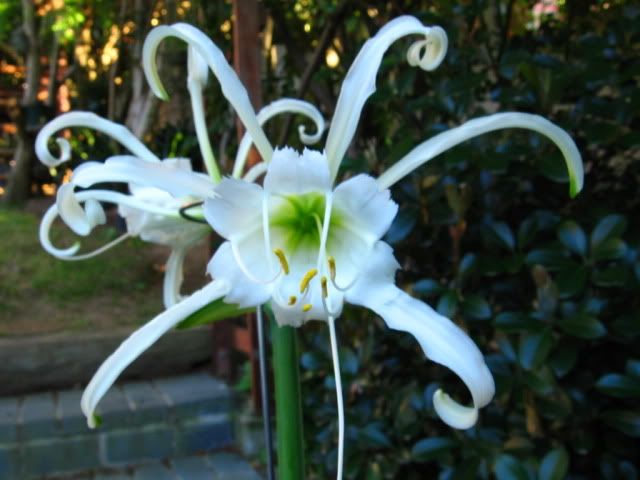 Regards
Heinie
---
Senior Member

Posts: 1600
Joined: December 15th, 2012, 2:38 pm
Country: Pakistan
City: Karachi
Gardening Interests: Roses Fragrant plants vegetable plants and fruit plants.
Location: Gulshan-e-Iqbal
Contact:
---
Moderator

Posts: 1538
Joined: April 10th, 2011, 3:31 pm
Country: Pakistan
City: Rawalpindi
Gardening Interests: Cacti and Succulents, Annuals, Bulbous plants
Location: Rawalpindi, Punjab.
Lovely, no mustansir this is commonly called Peruvian daffodil
---
Donor

Posts: 1088
Joined: October 23rd, 2012, 1:43 pm
Country: Pakistan
City: Islamabad
Gardening Interests: Ornamental Plants,Vines,Annuals,Herbs,Veggies & Fruit Trees.
New Love: Roses & Lilies
Location: Islamabad
Then very little difference, as Spider Lily recently discussed here looked the same. Is it possible to put both together here,in fact Sea Daffodal(also discussed)too,to help assimilate the difference?
---
Posts: 143
Joined: August 16th, 2013, 1:05 am
Country: South Africa
City: Cape Town
Gardening Interests: I grow Clivias, Daylilies and numerous bulbs from the Amaryllidaceae family.
Location: Cape Town, South Africa
Mustansir,
No, it is not Spider Lily but is commonly called Peruvian Daffodil as Tahir mentioned. This one is related to Ismene Sulphur Queen which was bred from this one.

Munir,
Pancratium maritimum is referred to as Sea Daffodil.
Regards
Heinie
---