This Haemanthus pubescens flowered earlier this year. The colour is spectacular. The diameter of the pot at the top is 23cm.
This is what the bulb looks like with its scales. The scales can be pulled off and planted to form a new bulb.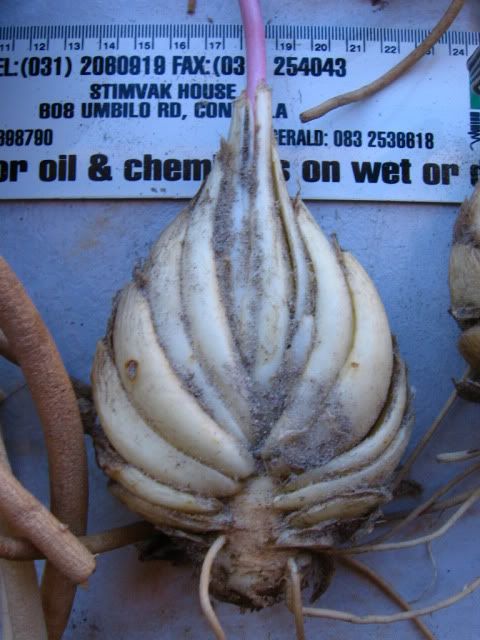 This is what the leaves look like
Here is what the seeds look like when they are mature to harvest.