Well GP mates, here is my promised post... using simple and readily available components you can make you own seedling mix, which proved to me excellent in most seed germination so far:
One part Baalu matti or Bhaalu matti:
One part Well rotted manure or leaf compost:
Half part coco coir, rinse the coir with water atleast two time as it contain salt:
All the components should be moisten a day before using, mix them well:
Start putting them in pot like sprinkling, so that the mixture is extremely penetrable to water, air and seed roots:
Fill it to the top and level it by hand or any toll, DO NOT COMPRESS it: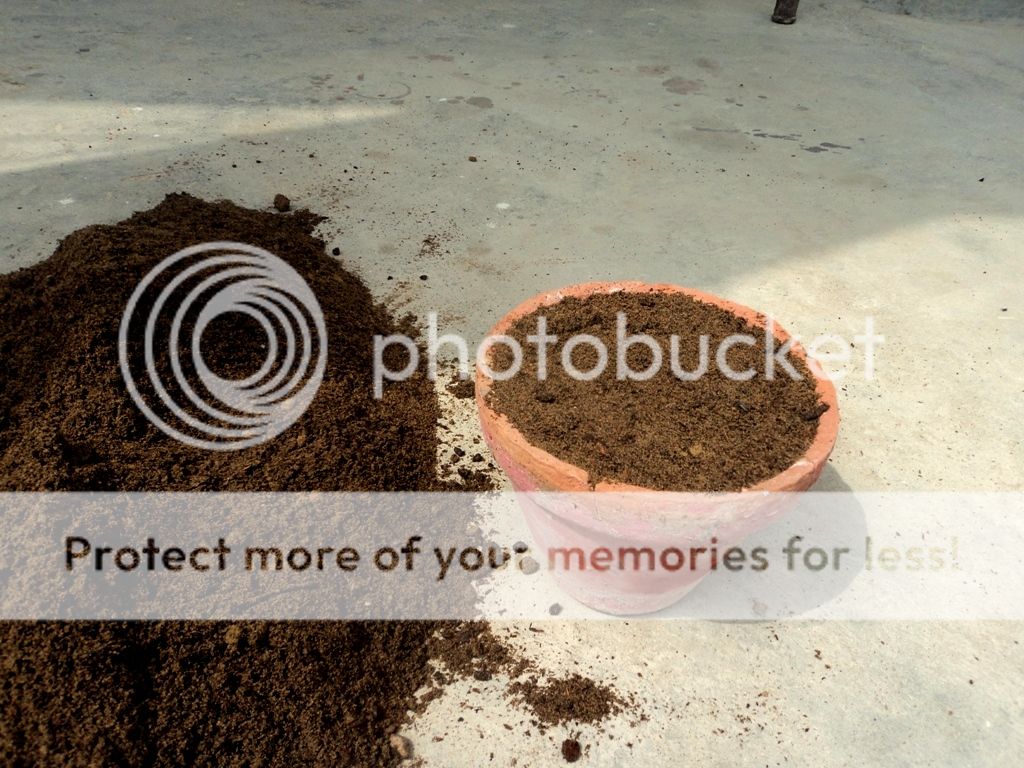 Water it well using fine showers:
Let it stand for 10-15 mins then sprinkle the seeds:
Put some moist coco coir on seeds and gently press them:
Water the mix lightly and put it in a place where there is no direct sunlight. Now start praying!!