Botanical Name
Clarkia rubicunda
Family
Onagraceae
Genus
Clarkia
Specie
rubicunda
Local Name in Urdu
Common Name
Godetia-Clarkia
Life Cycle
Annuals
Cultivar Name
Fragrant or Not
no
Category(Bush/Vine/Tree)
flowering plant
Height
12-18 in.
Spacing
9-12 in.
Flowering Months
end of spring-start of summer
Flower Color
Pale Pink
Pink
Rose/Mauve
Magenta (Pink-Purple)
Fuchsia (Red-Purple)
Red
Growing Areas
all Pakistan
Frost Tender
yes
Exposure
Full Sun
Soil pH
tolerent
Propagation
by seed
Uses
ornamental plant
Other Details
This under-appreciated annual bears the most beautiful, satiny pink or white flowers for weeks in summer. It also goes by the charming name farewell-to-spring, perhaps because it blooms just as spring temperatures are rising. Plant it once and you won't want to go a growing season without it.Godetias produce cup-shaped blossoms in clusters at the tips of strong stems. Flowers are white, pink, red, or lilac with contrasting colors in most. There are also double varieties. Foliage is gray-green. Height ranges from 10 inches up to 21/2 feet, and they grow about 10 inches wide. Shorter varieties have a mounding habit. this plant does best in areas with cool summers and in moist, well-drained soil. It's a great cut flower, too. it dislikes transplanting. Don't fertilize. If it has too many nutrients, it will have lots of foliage and few flowers.
godetia image taken from post of umar khan mardan.(courtesy Umar Khan Sb)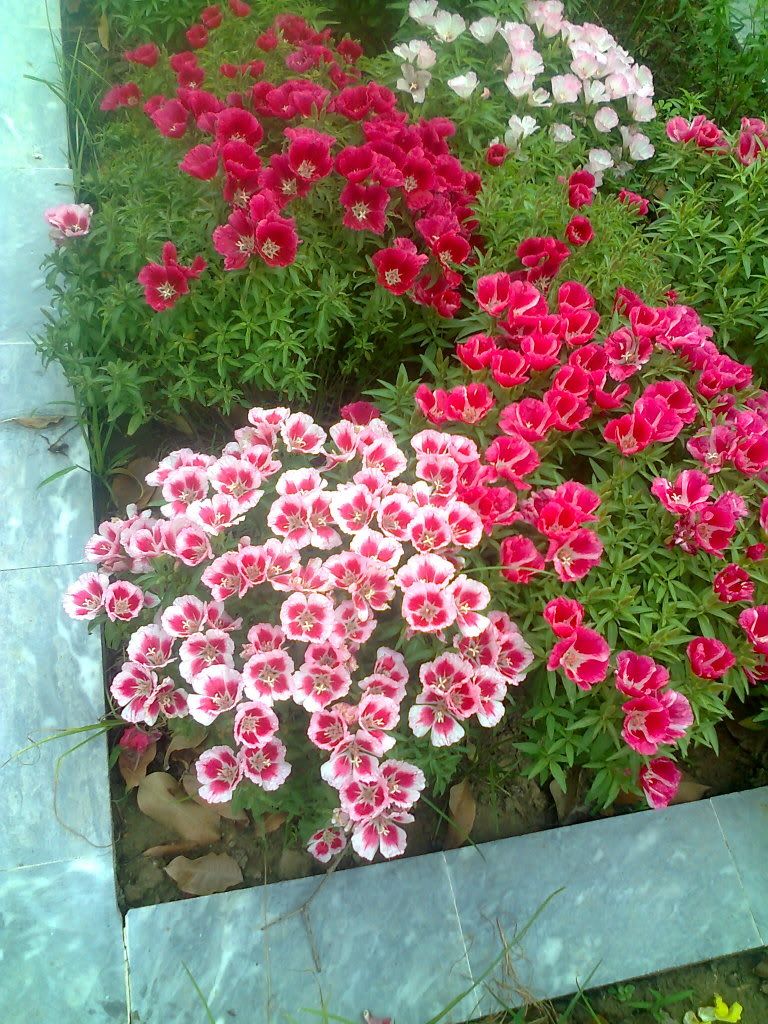 courtesy farhan ahmad.