Some lovely borders and topiary at Arley gardens. A historic house and gardens owned and managed by the same family for over 250 years and was groundbreaking in that it was the first introduction to border gardening techniques in the UK. There is also a gorgeous pleached limes avenue, im wondering if the same effect could be achieved with lagerstroemia.
Arley Hall is a country house in the village of Arley, Cheshire, England, about 4 miles (6 km) south of Lymm and 5 miles (8 km) north of Northwich. It is home to the owner, Viscount Ashbrook and his family. The house is a Grade II* listed building, as is its adjacent chapel. Formal gardens to the southwest of the hall are also listed at Grade II* on the National Register of Historic Parks and Gardens.
The present gardens were created in the 1830s, and were developed during the 20th century. The garden's Herbaceous Border was one of the first of its type in Britain, and remains one of the finest. The house and its gardens have been open to the public since the 1960s, and have also been used as a film location.
The gardens and landscape park have been designated as Grade II* in the National Register of Historic Parks and Gardens.[26][27] Designation as Grade II* on the Register means that the site is "particularly important, of more than special interest".[28] They have been described as "some of the finest in Britain".[29]
The formal gardens cover an area of 12 acres (4.9 ha).[29] The visitor approaches the hall and gardens along an avenue of pleached lime trees which are clipped each year. The main path passes under a Clock Tower and a path on the right leads into the Flag Garden, so-called because its paths are formed from flagstones. This leads to the Furlong Drive, a straight path leading in a southwesterly direction from the house to the Sundial Circle, which is exactly a furlong (220 yd or ~200 m) in length. Parkland lies on the southeast side of the path, and this is separated from the formal gardens by the ha-ha. To the north of this path is the double Herbaceous Border, which was one of the first in England. It consists of four pairs of flowerbeds which are backed on one side by a 19th-century wall and on the other by a yew hedge. Between the sections of the border are yews which have been pruned into decorative shapes. To the south of the herbaceous border is the Ilex Avenue which consists of seven pairs of holm oaks clipped into the shape of cylinders 8 metres (26 ft) high and 3 metres (9.8 ft) in diameter. In the angle between the Herbaceous Border and the Ilex Avenue is the Shrub Rose Garden.[30][31]
source =
http://en.wikipedia.org/wiki/Arley_Hall
Please accept my apologies for the quality of the photographs as it was an impromptu visit on a rainy day I only had my mobile phone to take snaps
Walled vegetable garden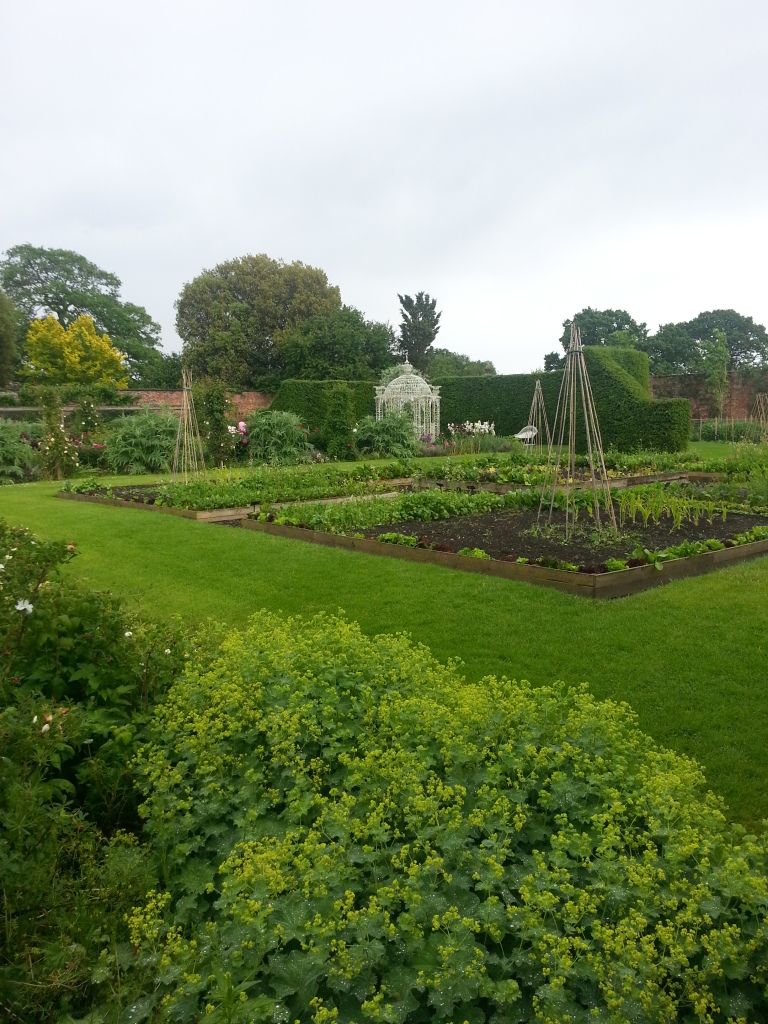 Lawns area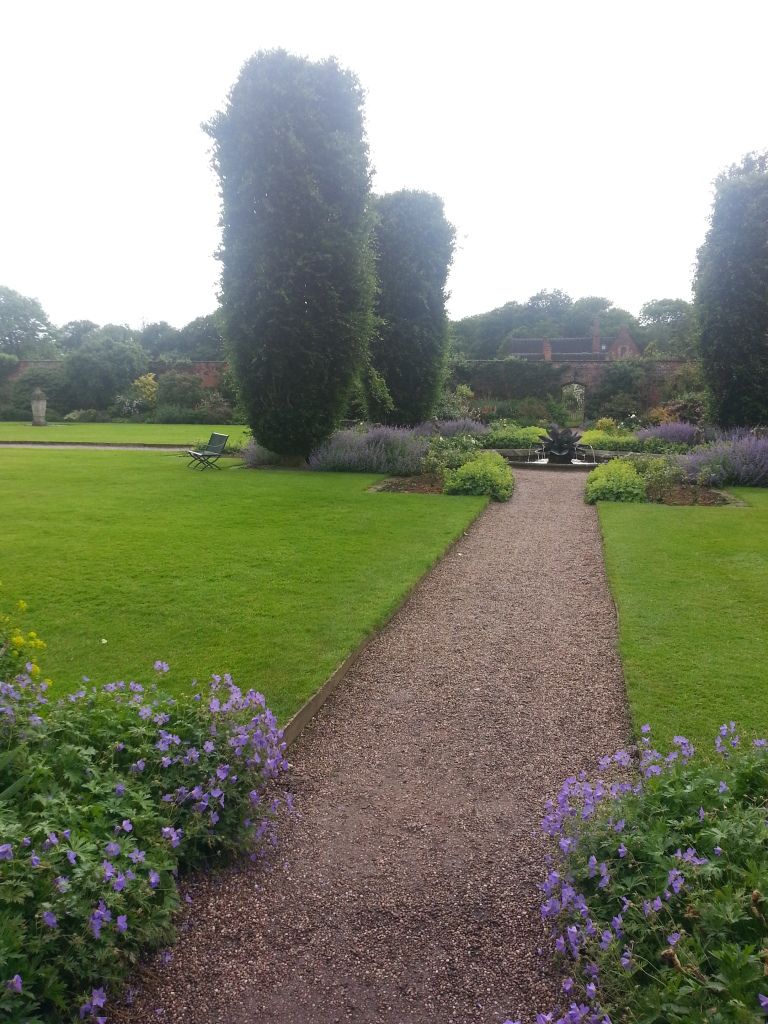 Lovely blue hosta and lavenders punctuated with splashes of red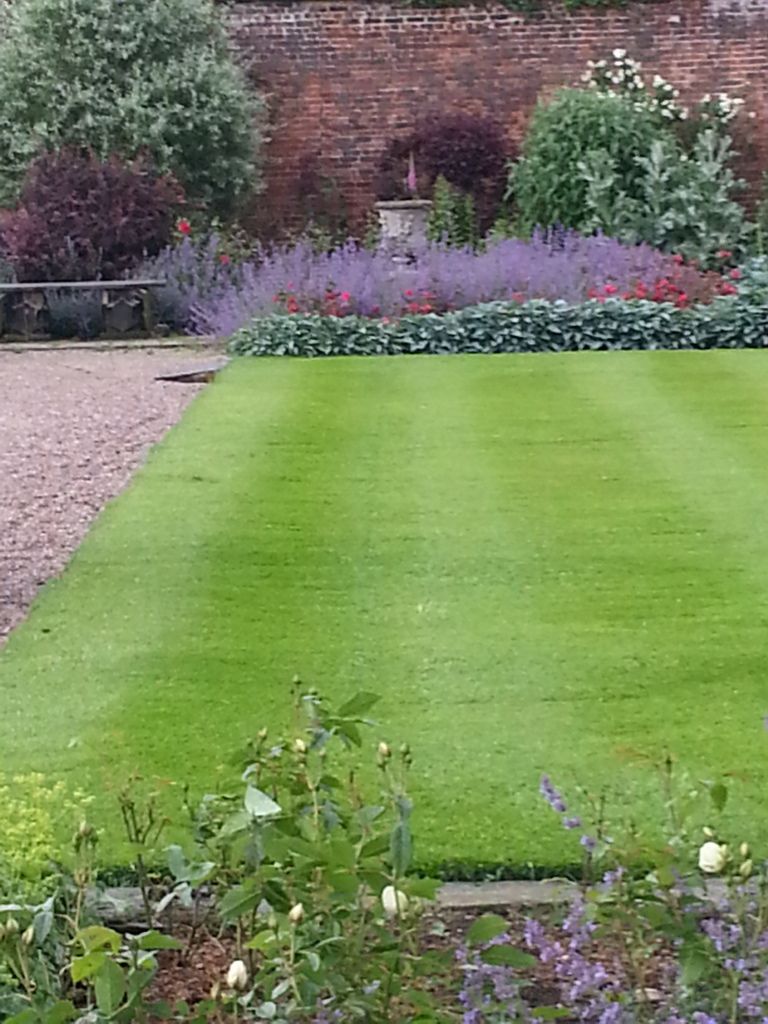 Bronze lotus flower fountain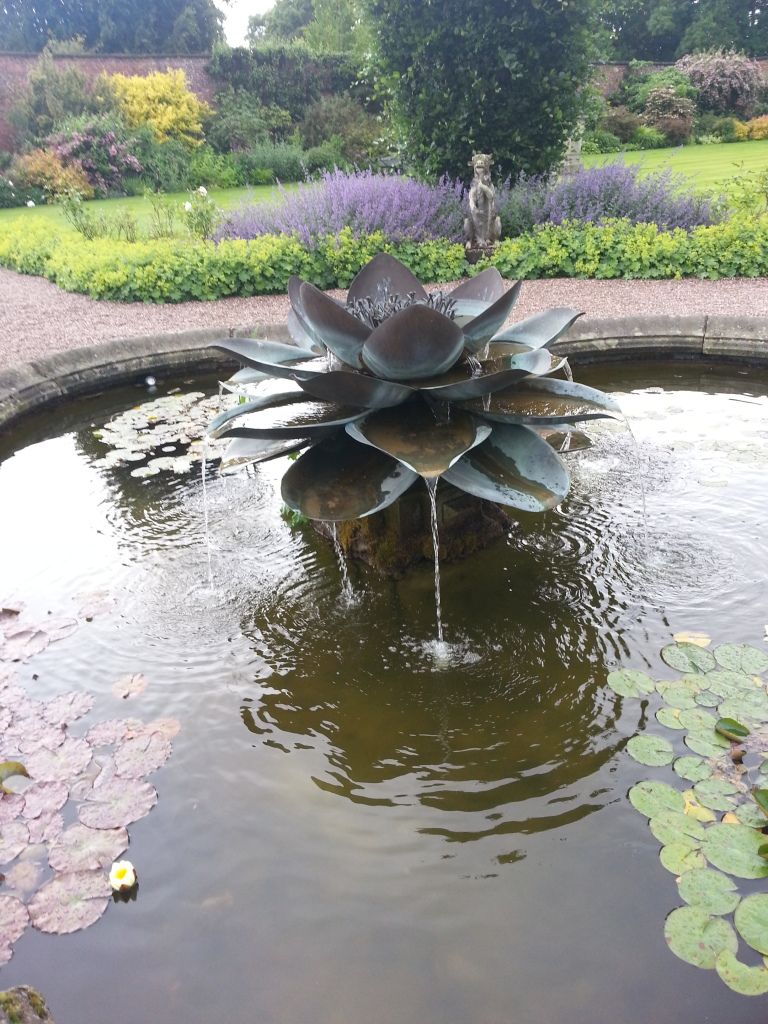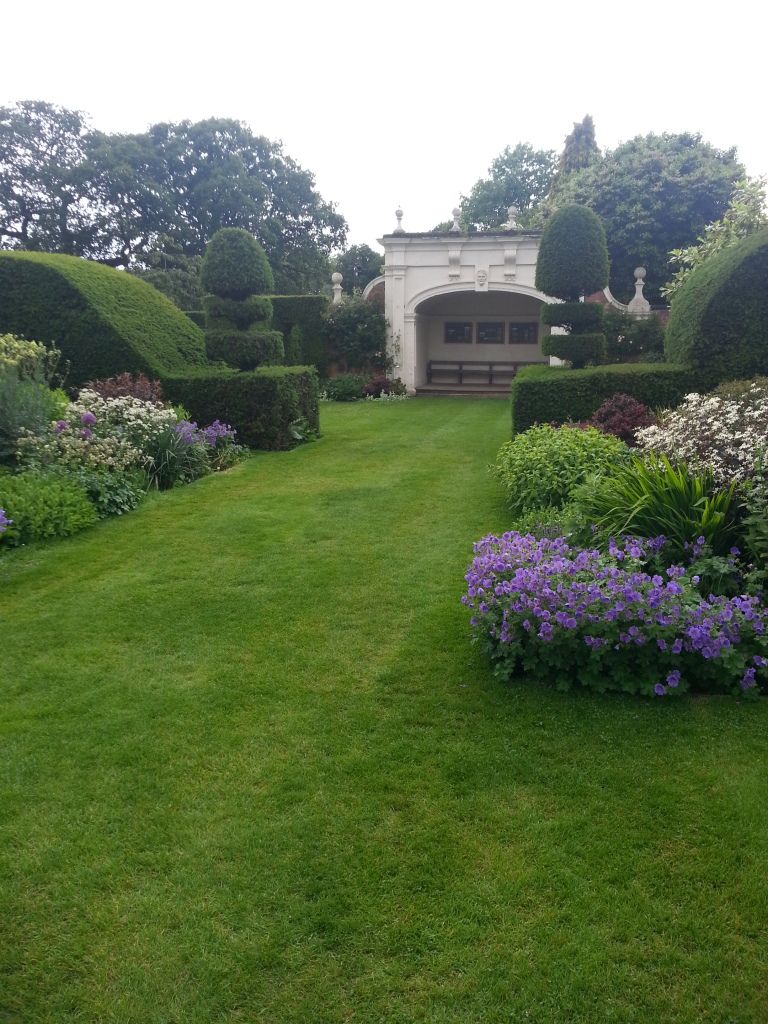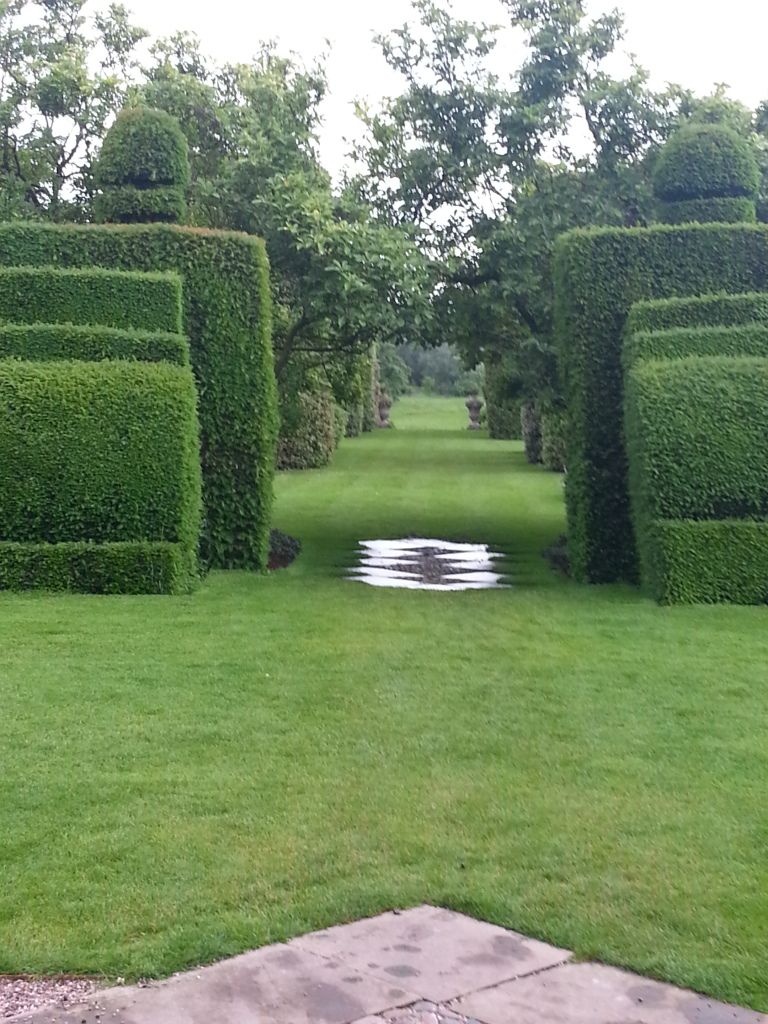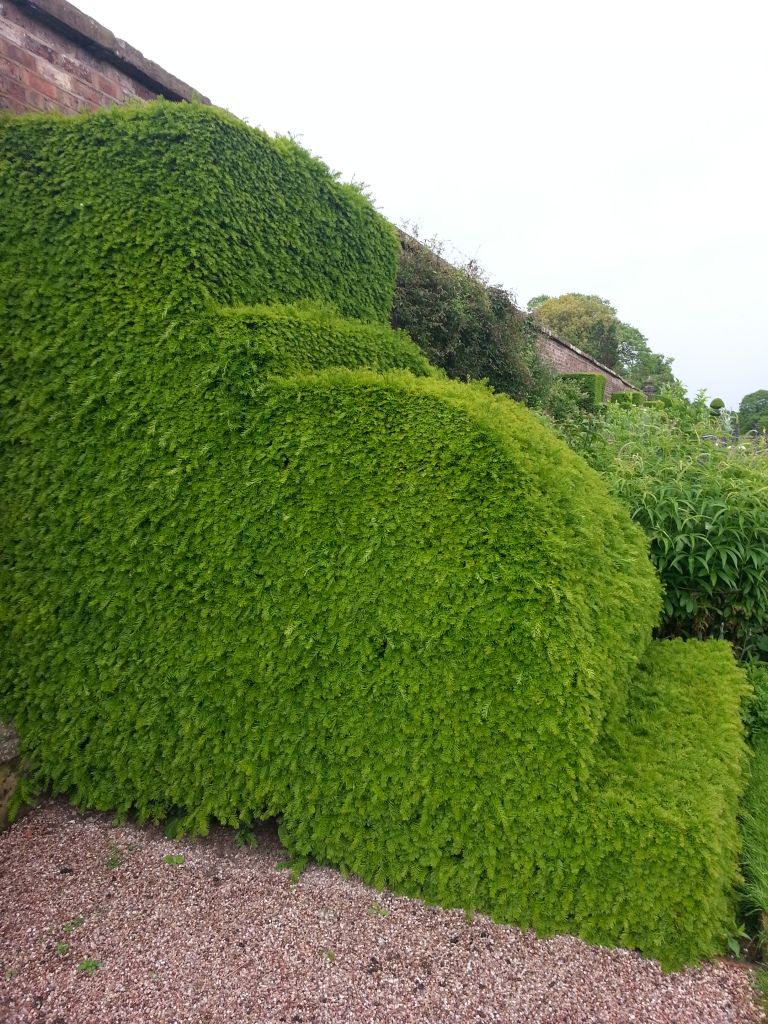 I have seeds of this and will be trialling it in Pakistan later this year
Rhododendron and Acer grove
Giant Hosta
Japanese influence using sphagnum moss
Miniature tree in the wildflower meadow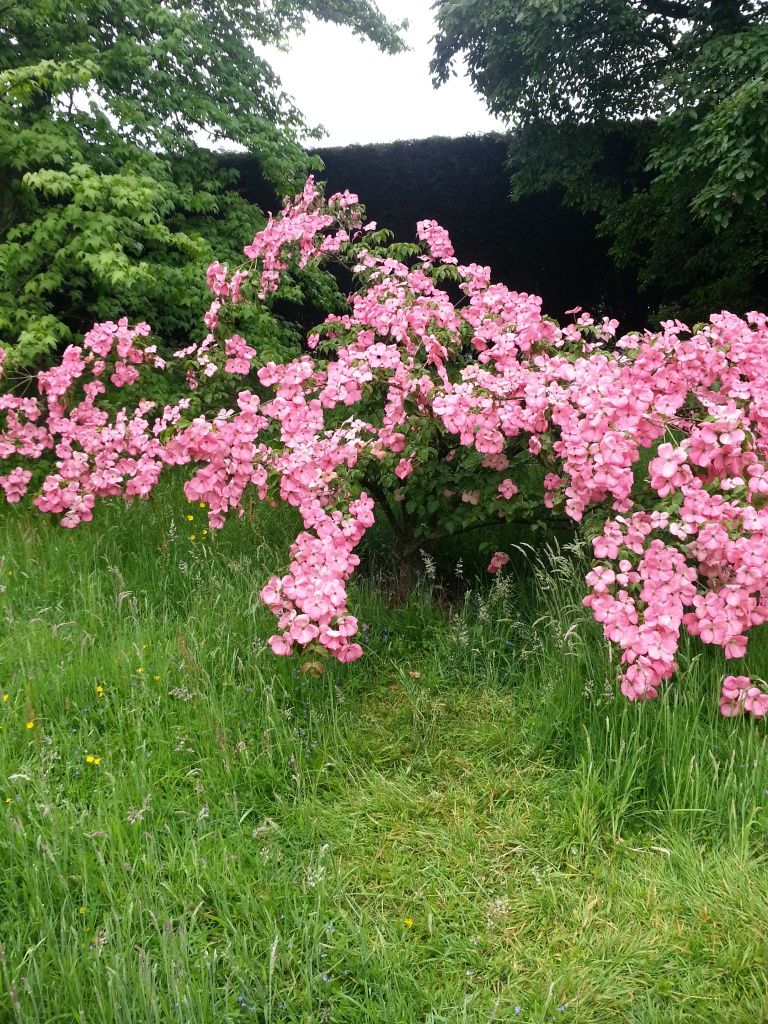 A vista of the borders to the parkland beyond, unfortunately the camera did not capture the full glory
Looking in the opposite direction at how gracefull this structure is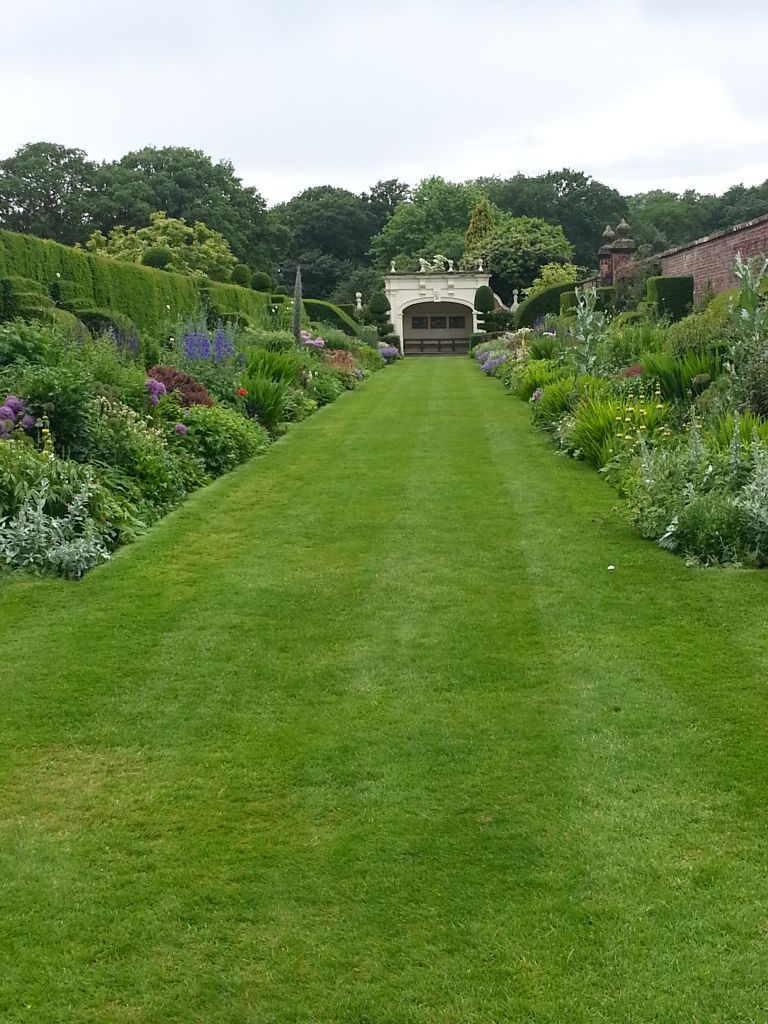 Topiary expertise