Sissinghurst castle garden was created in the 1930s by a poet/gardening writer, and her husband, an author and diplomat. There influence was mainly Edward Lutyens and Gertrude Jekyll.
The garden itself is designed as a series of 'rooms', each with a different character of colour and/or theme, the walls being high clipped hedges and many pink brick walls. The rooms and 'doors' are so arranged that, as one enjoys the beauty in a given room, one suddenly discovers a new vista into another part of the garden, making a walk a series of discoveries that keeps leading one into yet another area of the garden. He spent his efforts coming up with interesting new interconnections, while she focused on making the flowers in the interior of each room exciting.
It is among the most famous gardens in England and epitomises mid 20th centrury English garden design. It is now extremely popular all over the world and can be crowded at peak periods. ( source Wikipedia)
http://en.wikipedia.org/wiki/Sissinghurst_Castle_Garden
Here are some pictures of a visit in August 2014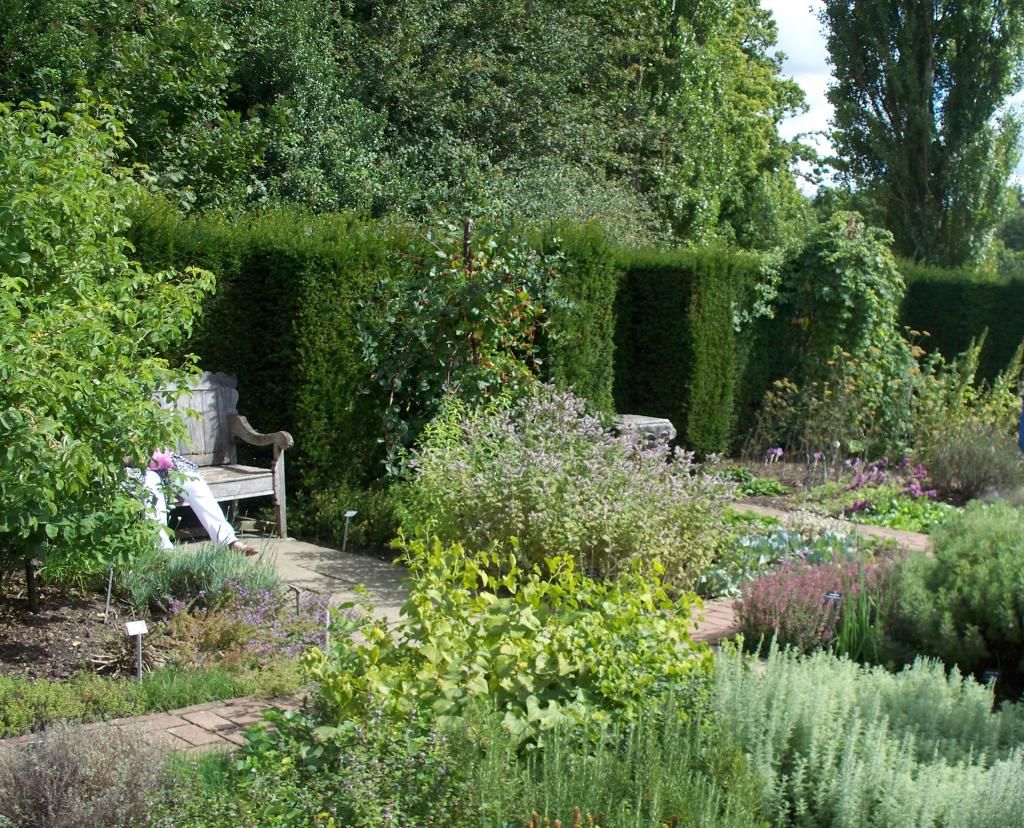 Note the Edward Lutyens designed seat which has become famous the world over.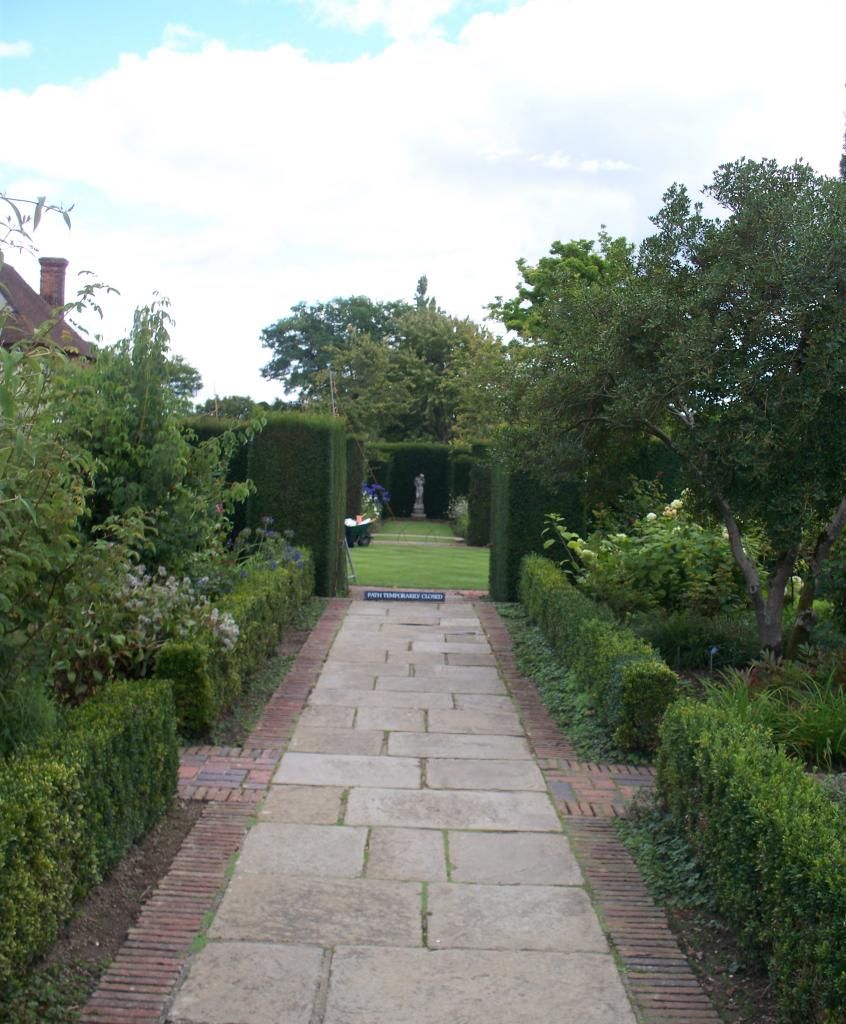 That statue in the distance is used as a basis for a visual focal point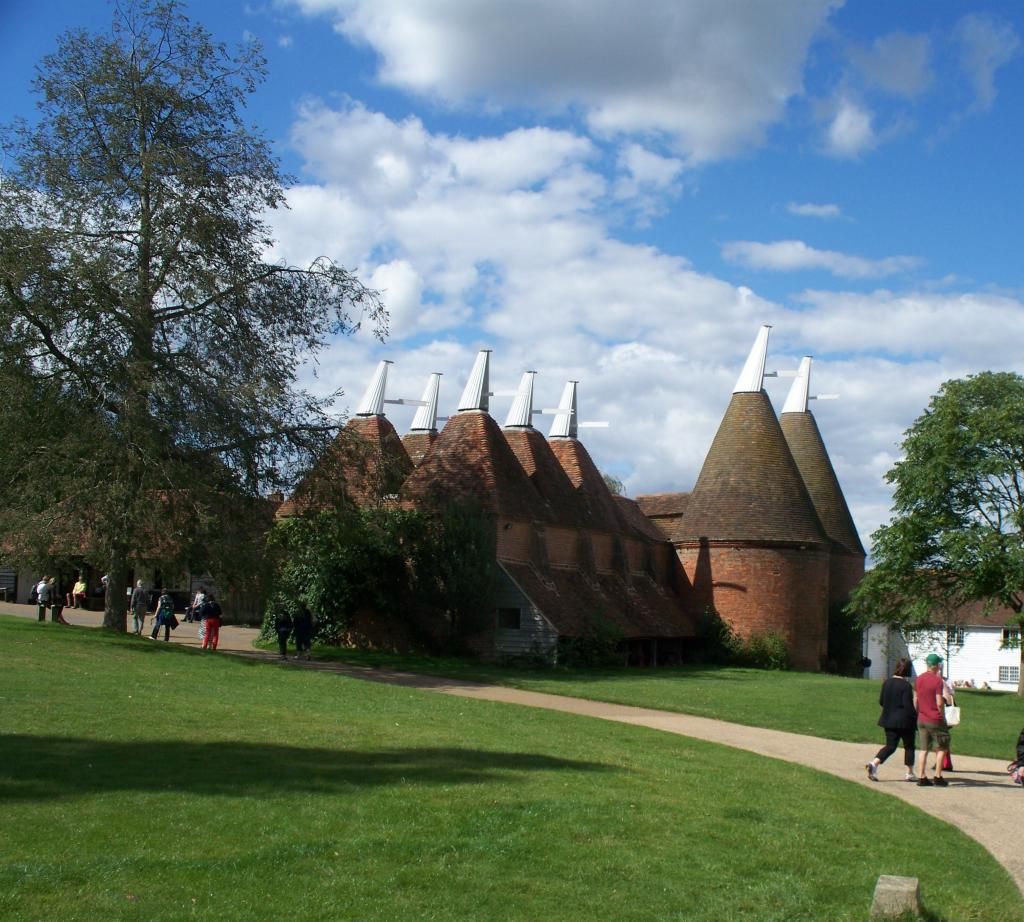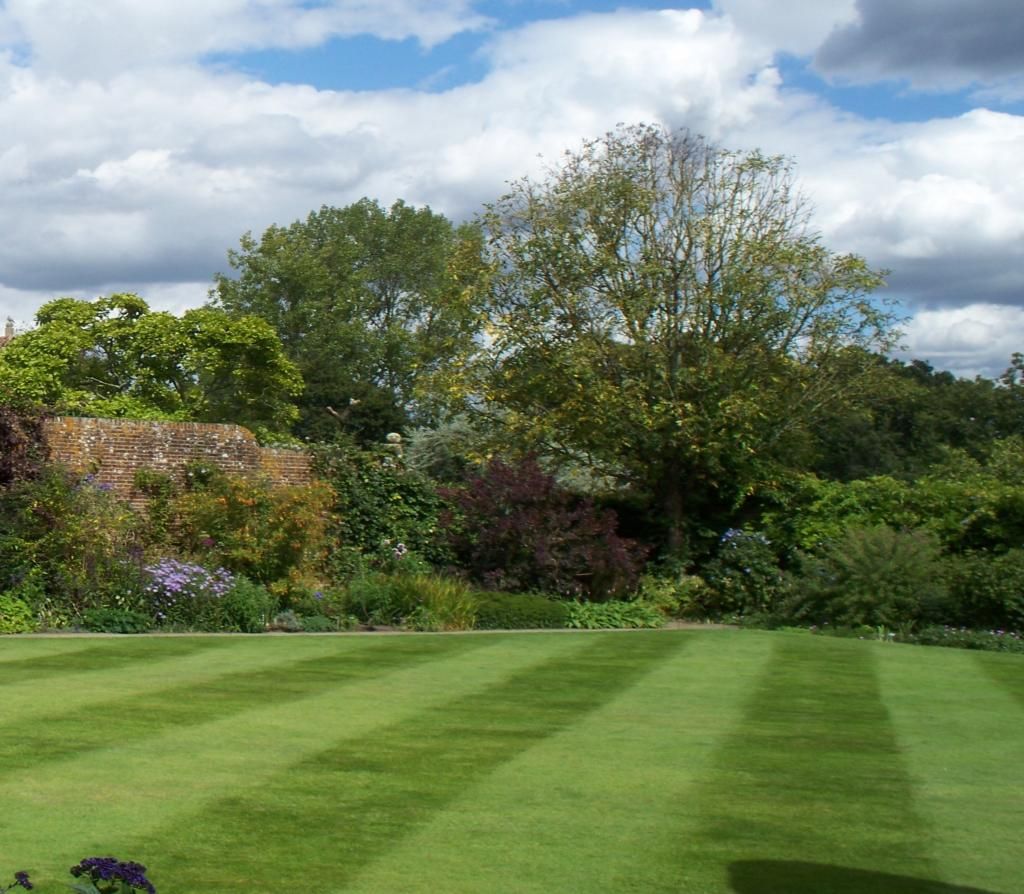 What a beautiful striped lawn and the garden planting is awesum.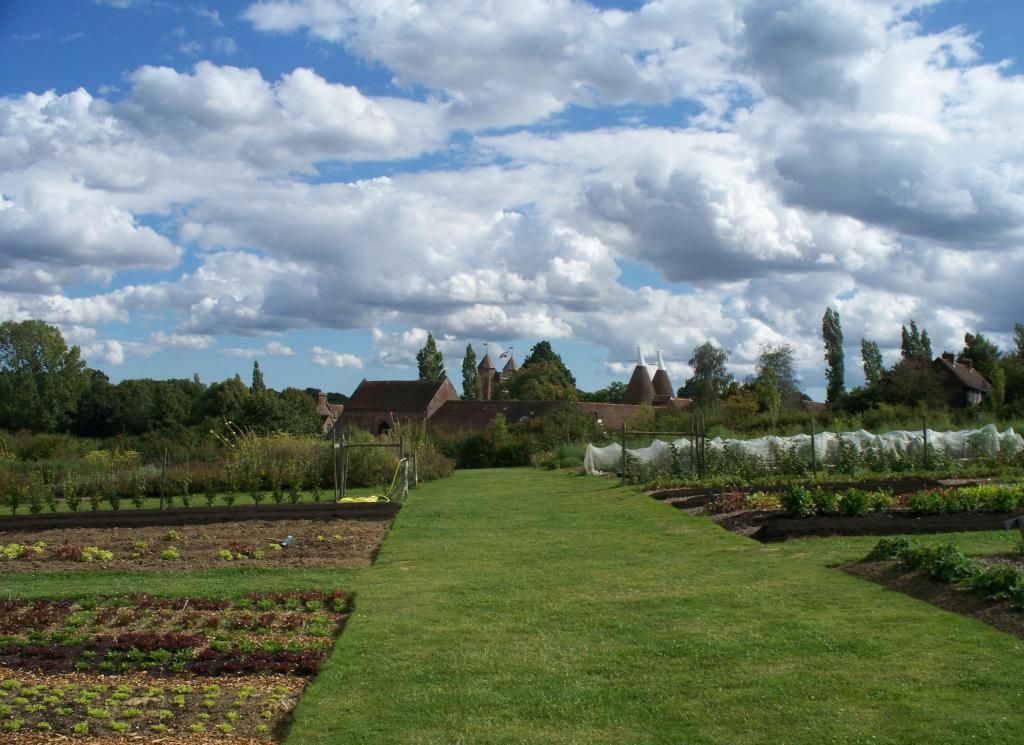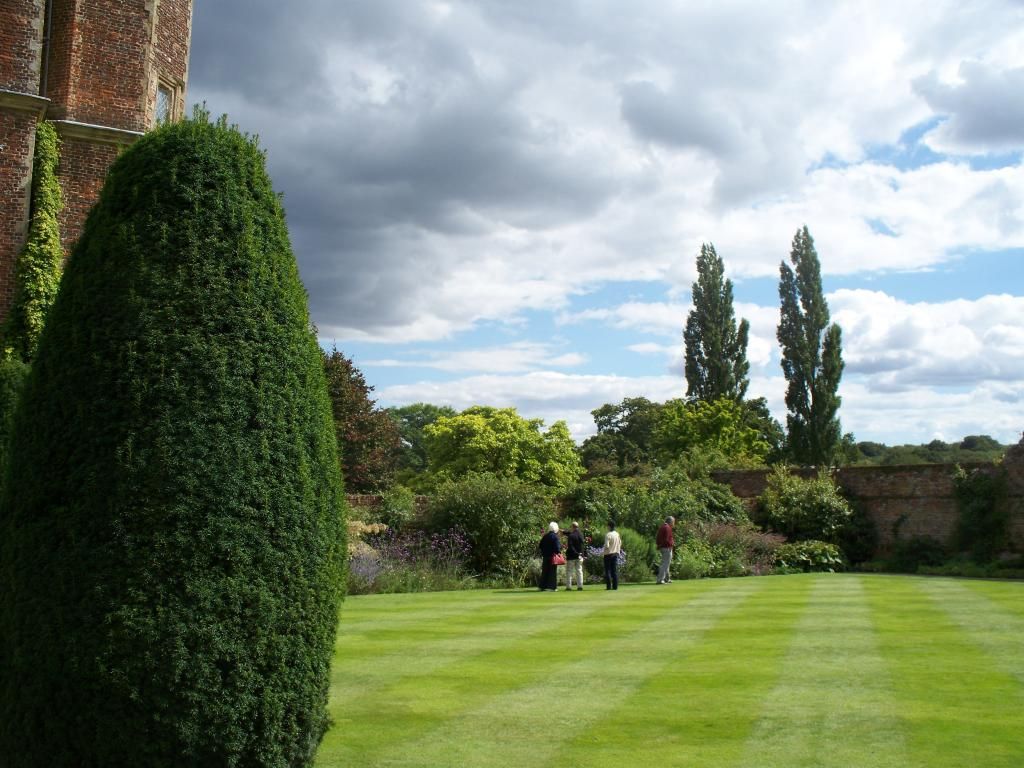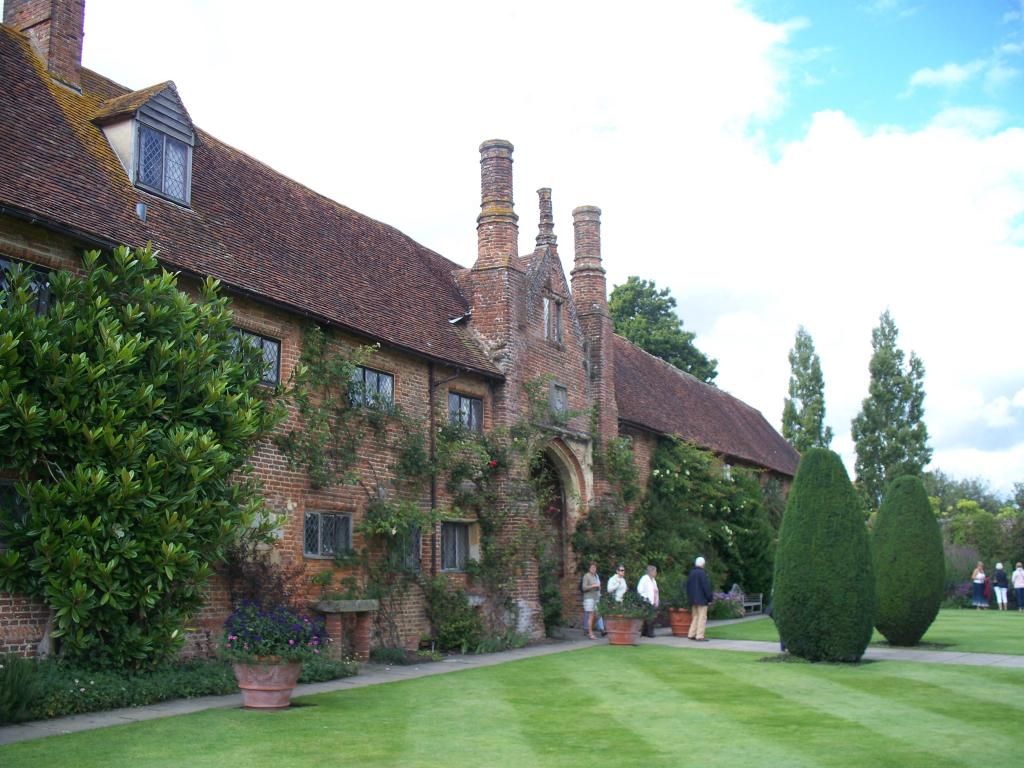 Very difficult to take pictures on a crowded busy day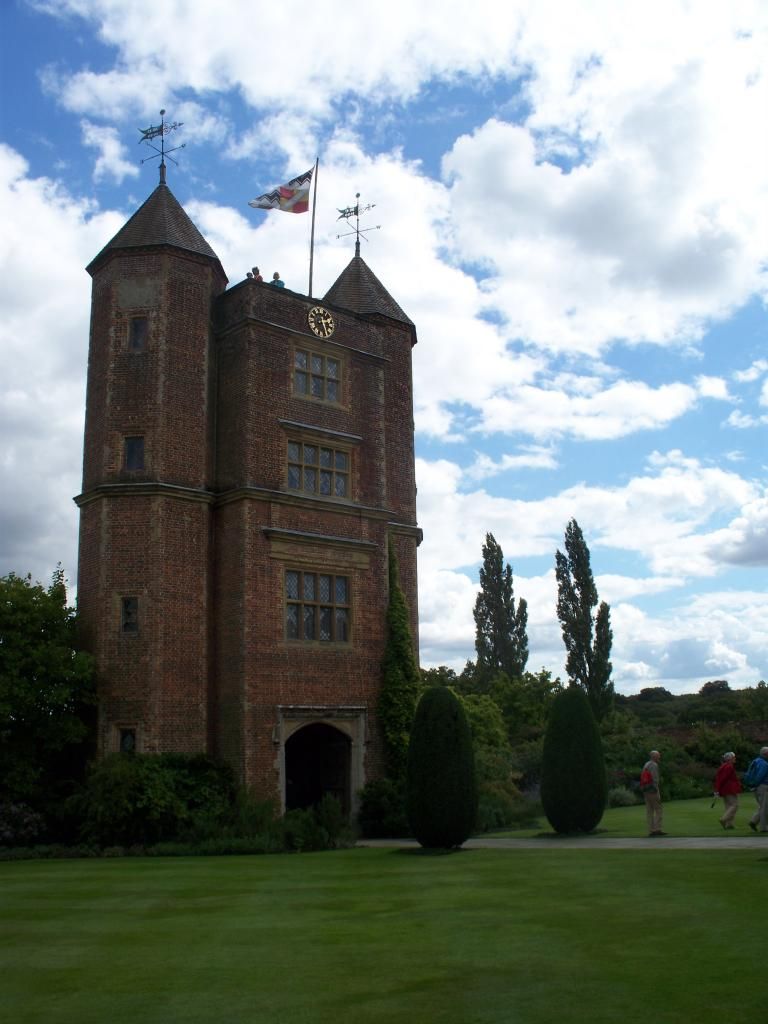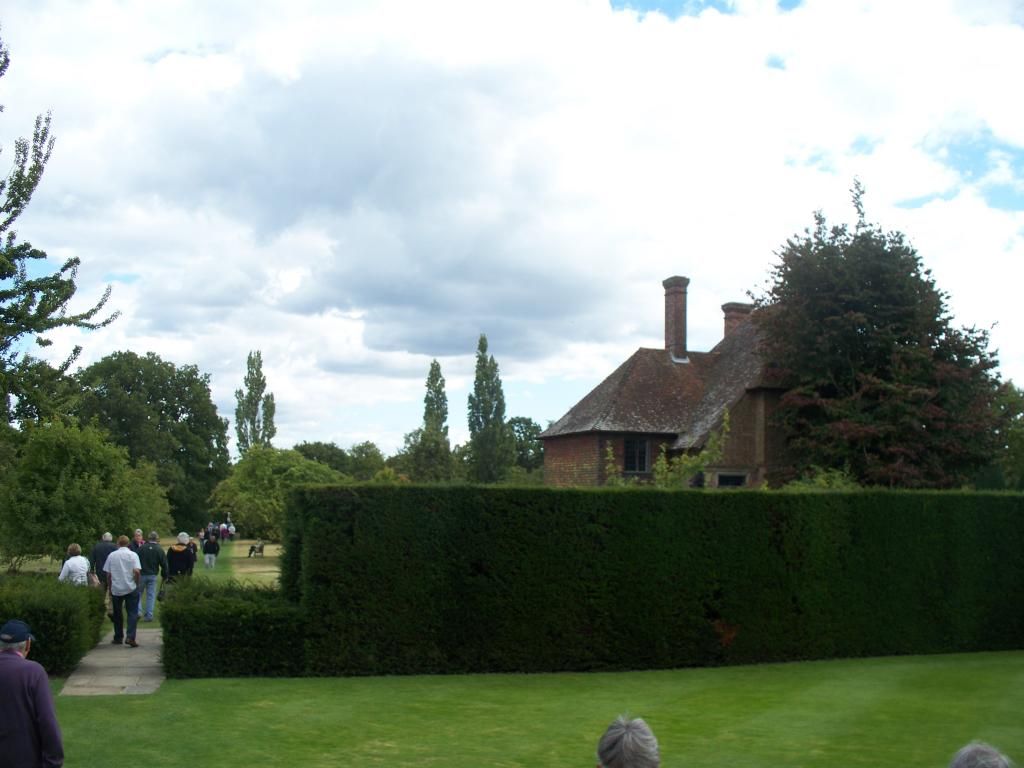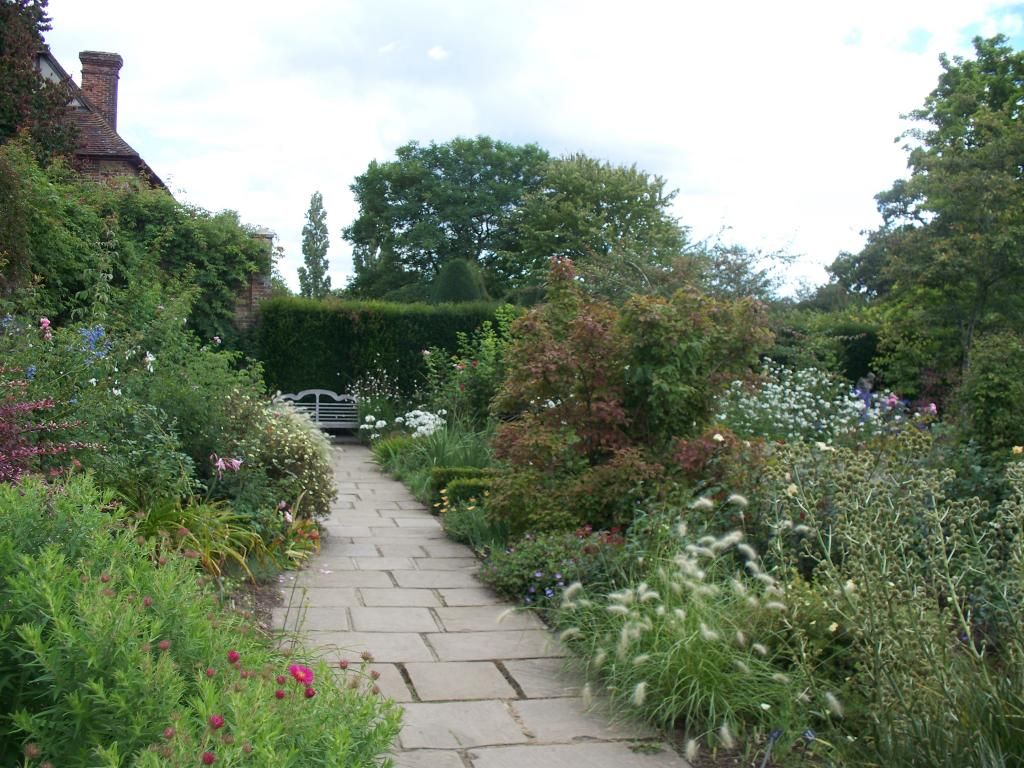 Edward Lutyens designed seat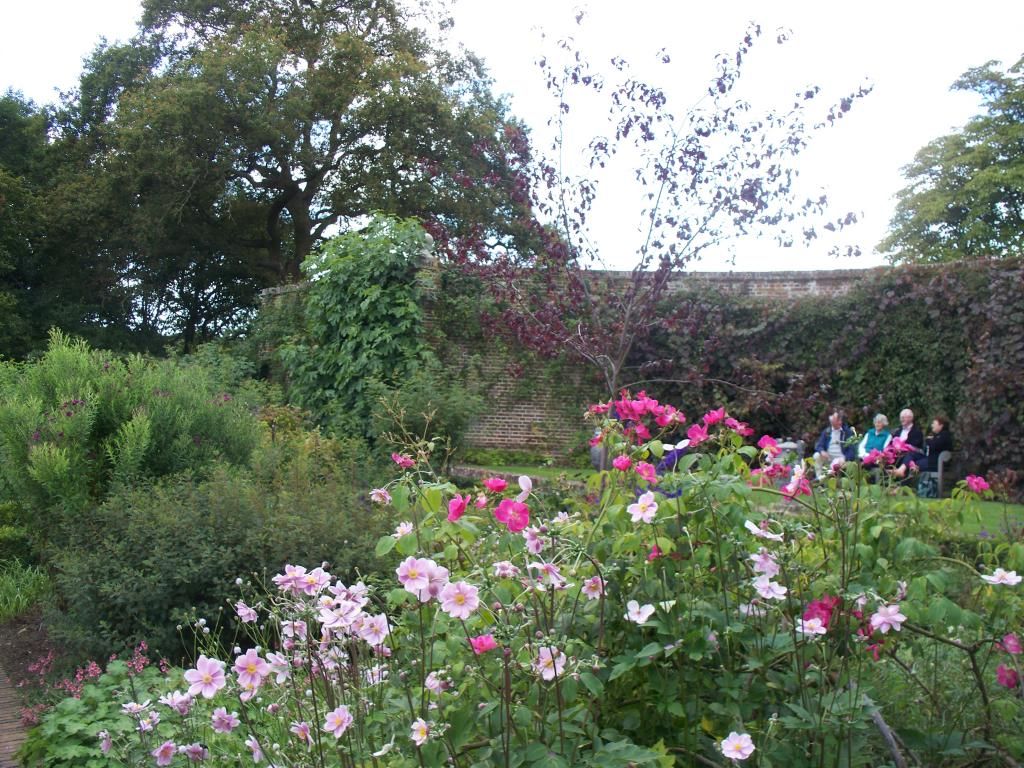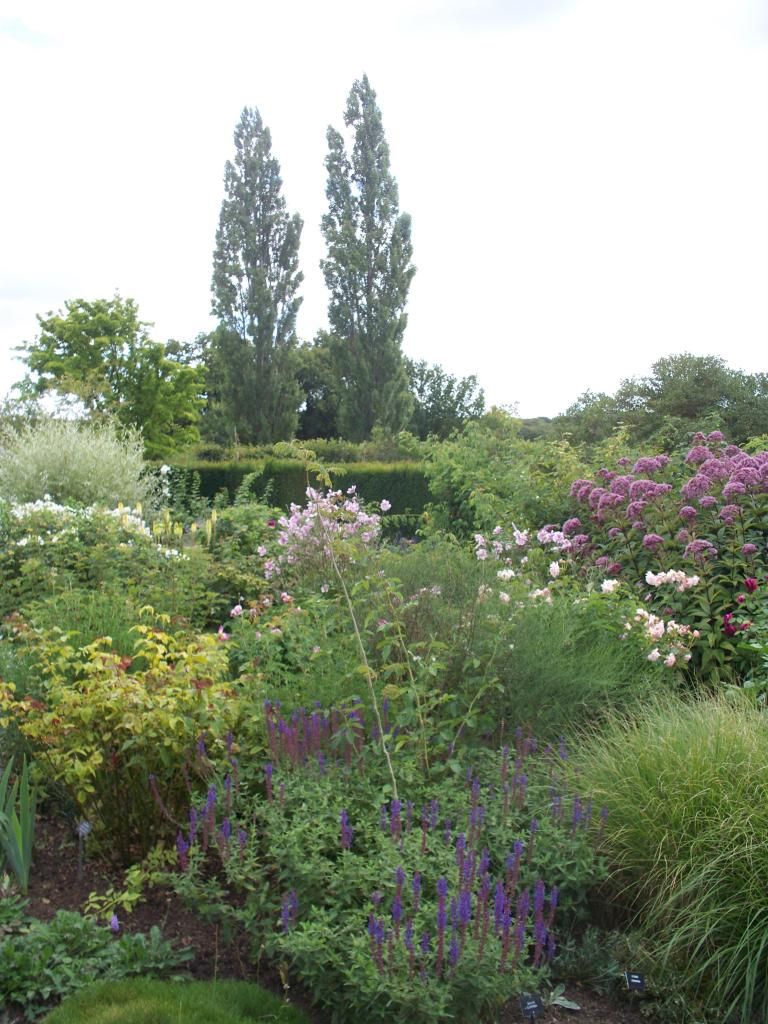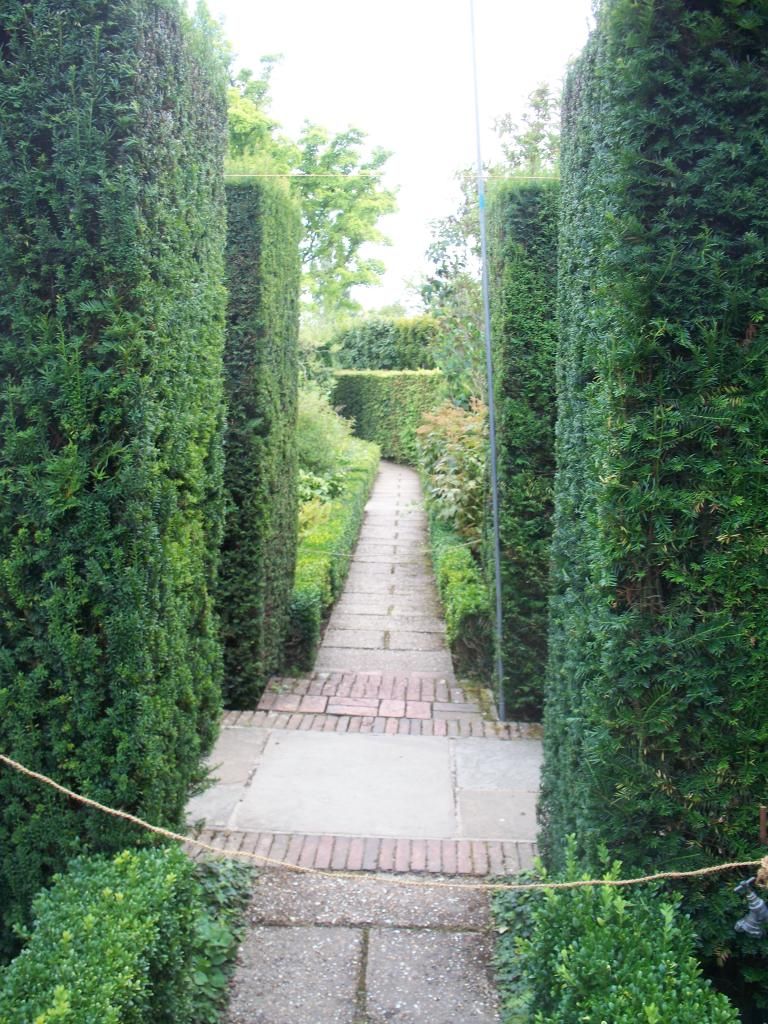 This path entices a person to walk through and see whats around the corner.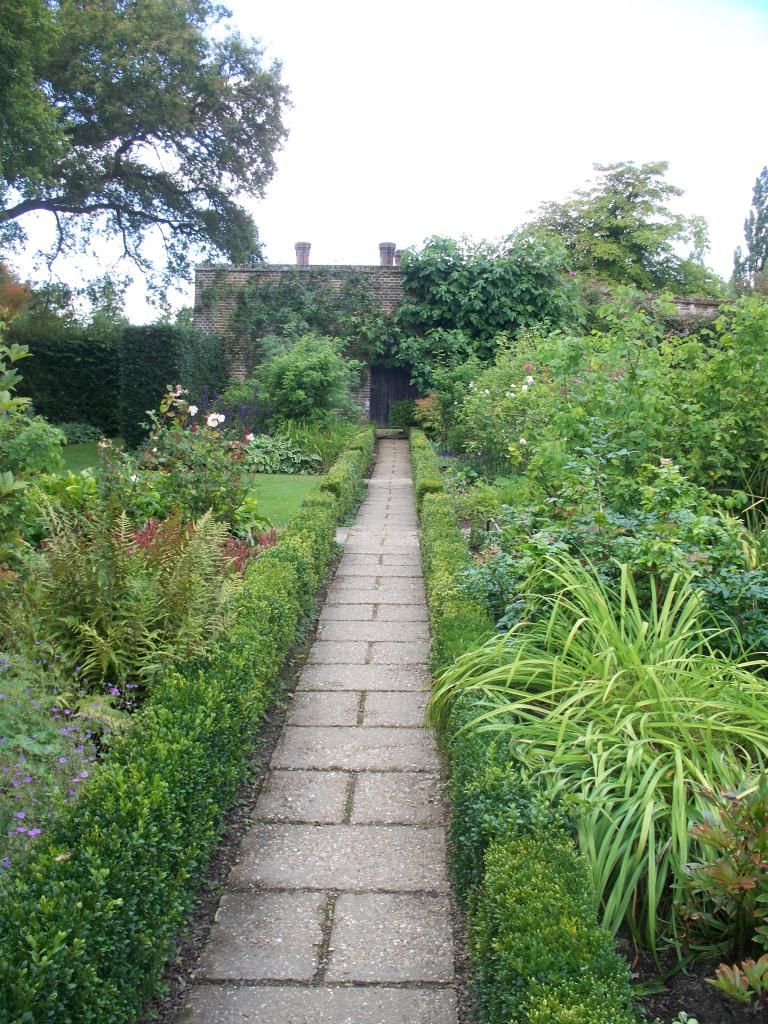 Small cottage at the end
Poetic framing of a view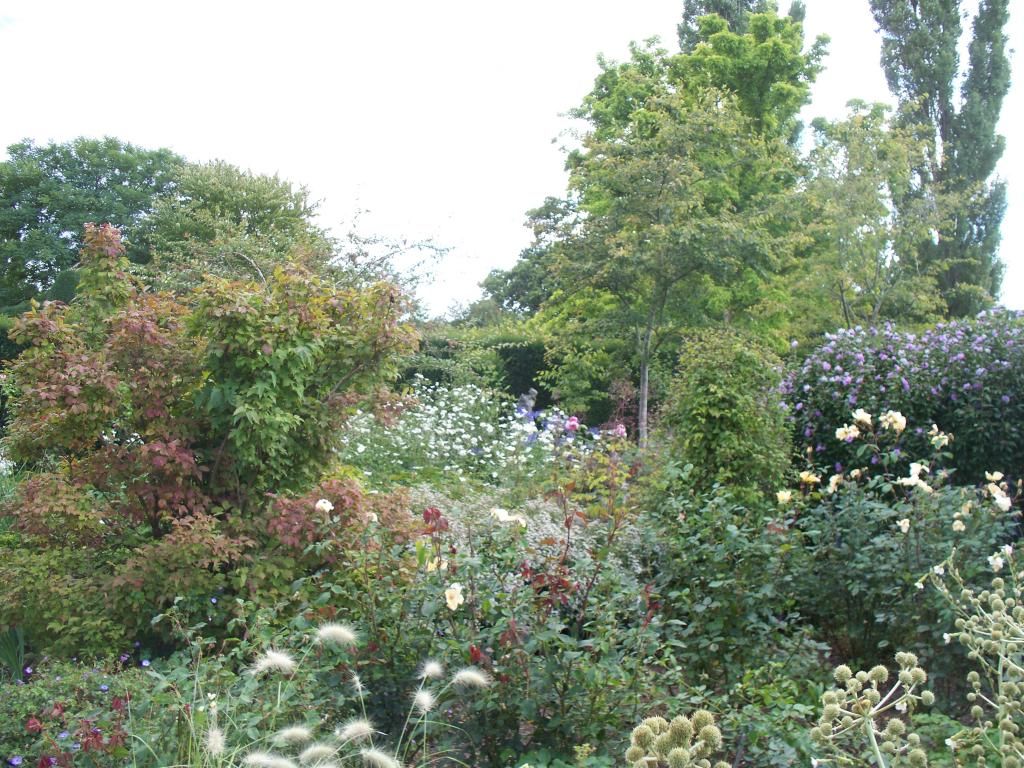 The white garden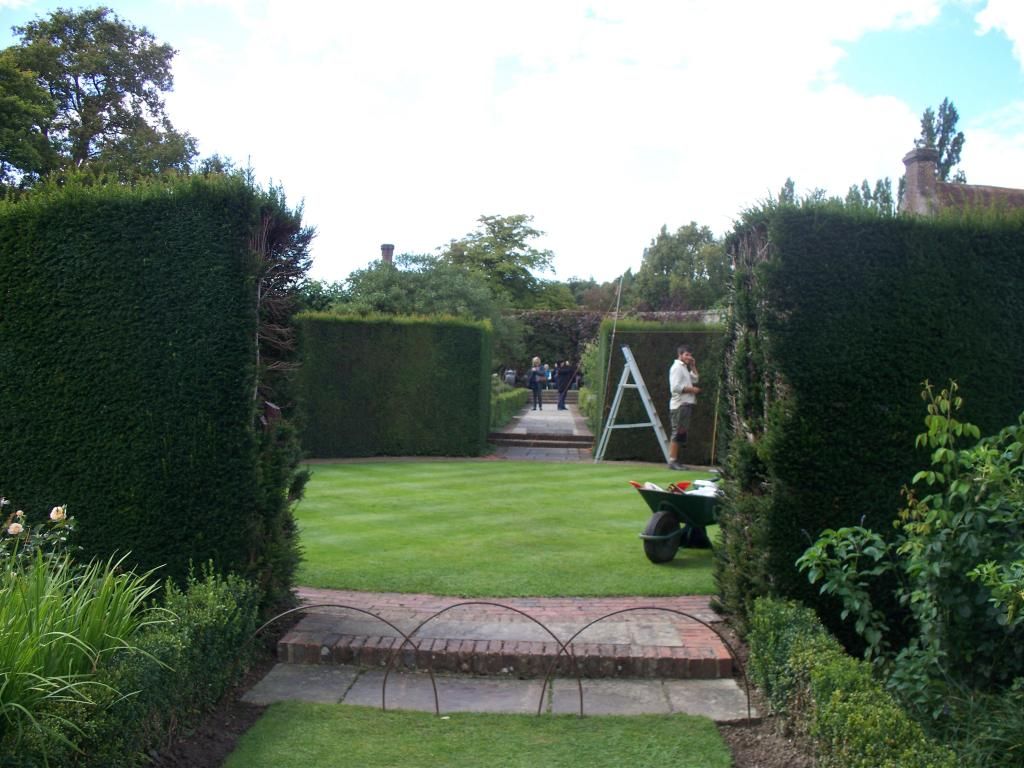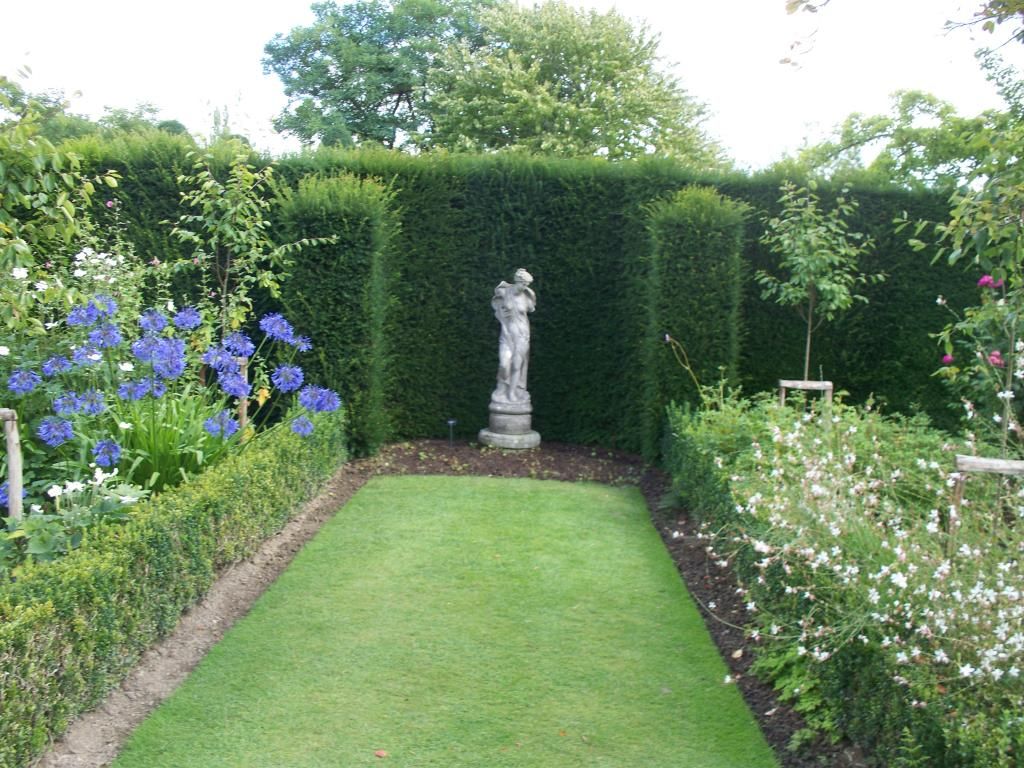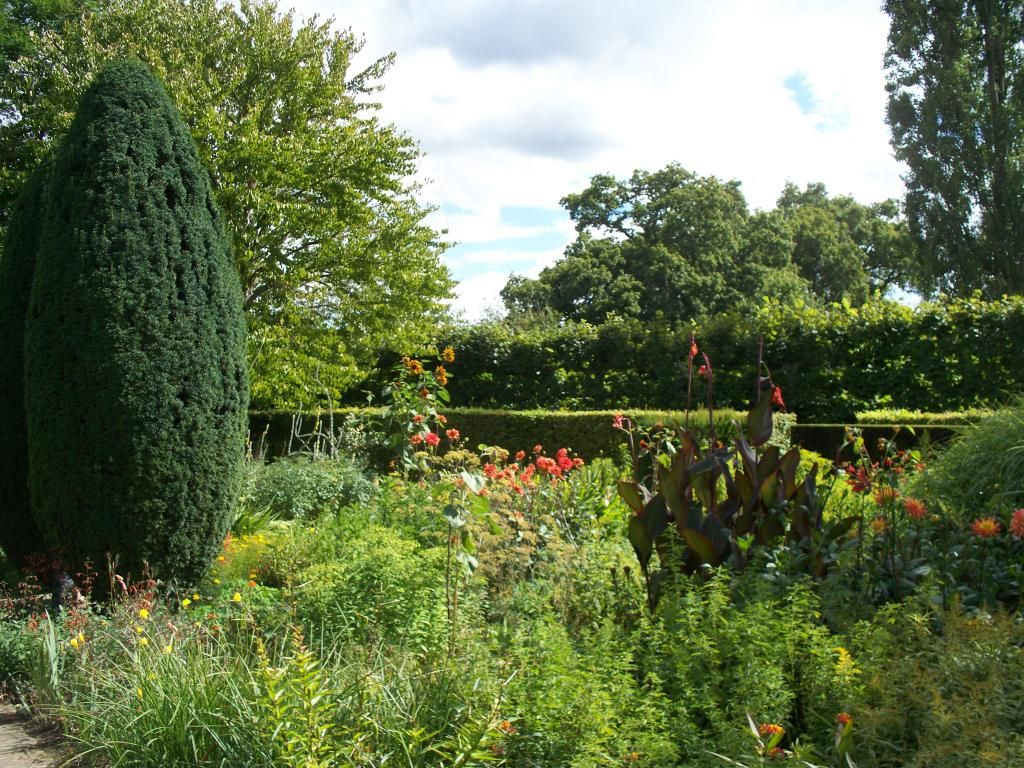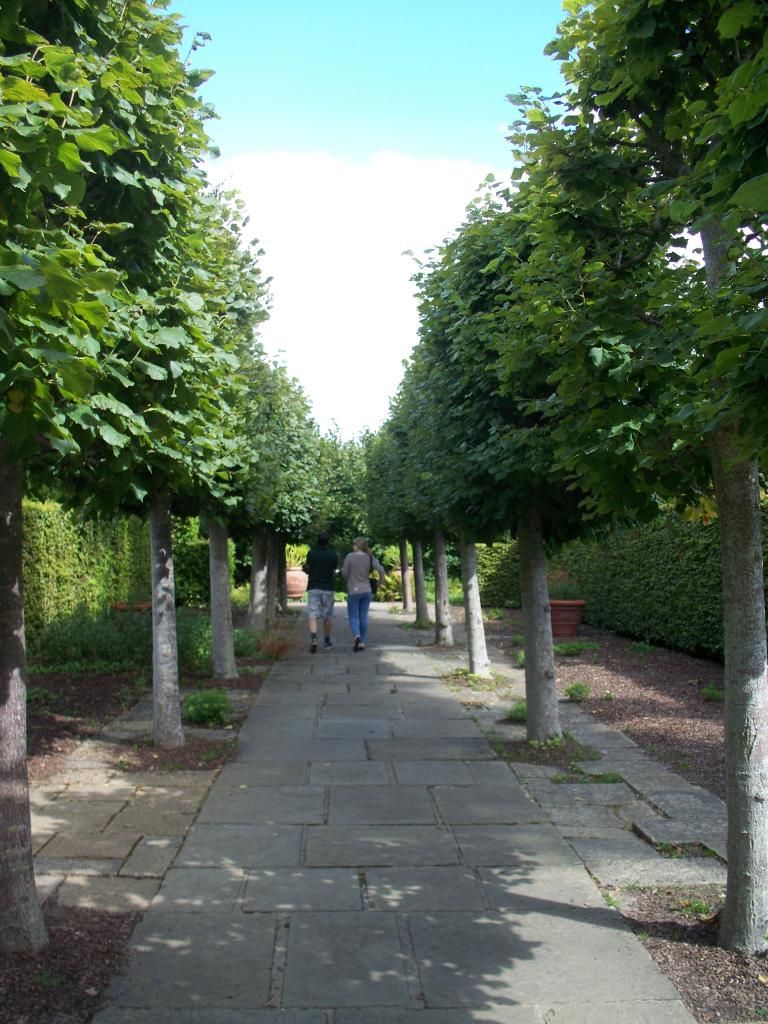 A pleached lime tree walk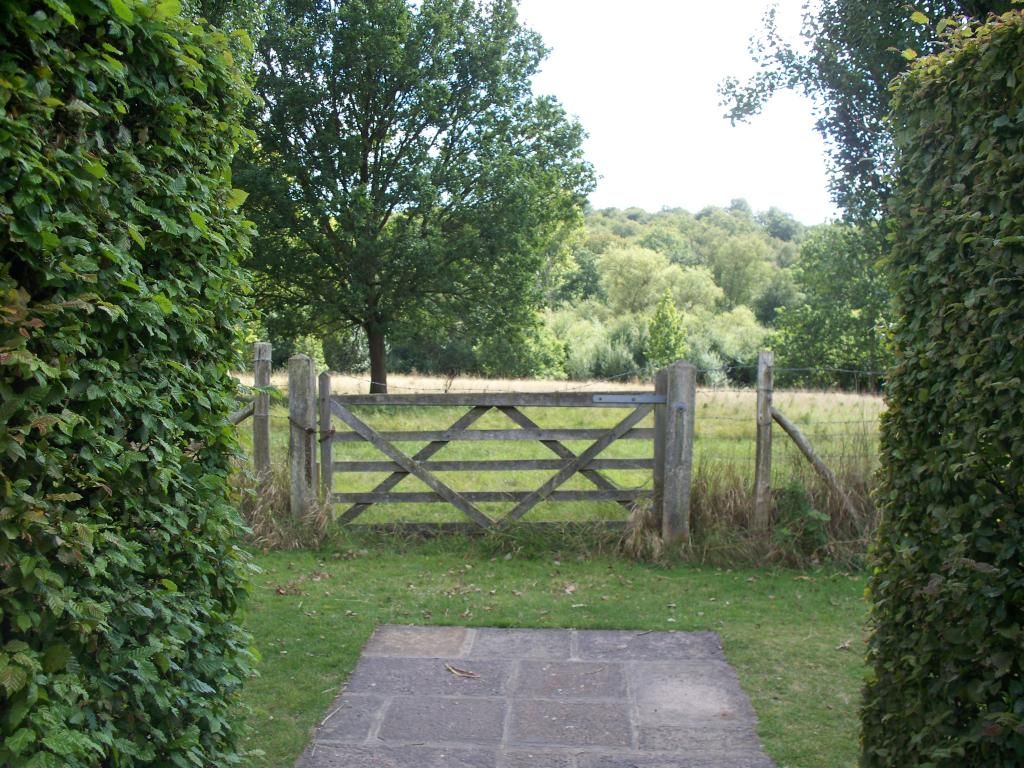 Framing the view once again