Last spring I visited Irfans home his potted annuals were wonderful. I was so impressed that I decide to go for container gardening in full steem.
I am using 2 parts river sand, 2 parts bhall, 1 part leaf compost and some cow manure and a little NPK 20-20-20.
The result is quite satisfactory, to me.
A 14 inch pot of Marigold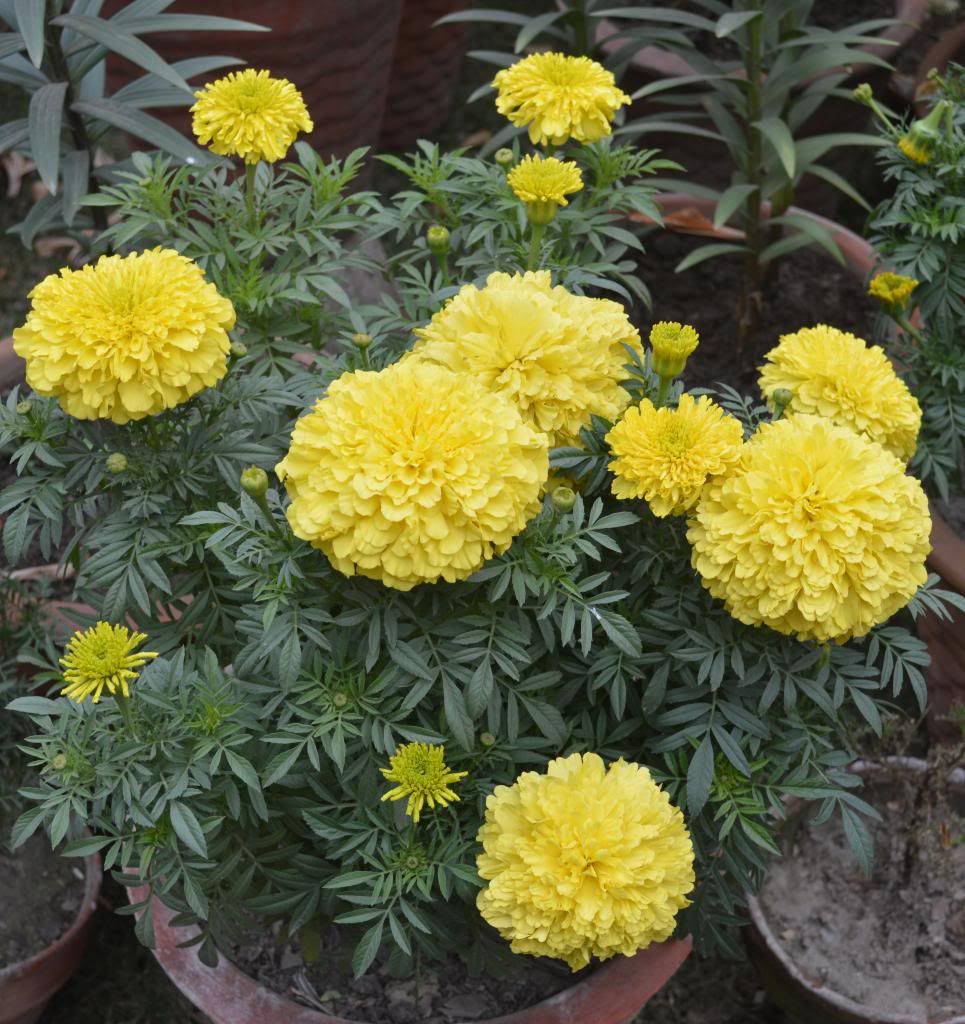 Arif