Moderator: Izhar
Moderator

Posts: 4340
Joined: April 11th, 2011, 9:38 am
Country: Pakistan
City: Karachi
Gardening Interests: Fragrant plants, shade gardening, bulbous plants, annuals
Location: Karachi, Sindh
Hope..!! Variegated Gardenia flower bud:
Zinnia & Lantana, the small blooming zinnias are from cuttings:
---
Posts: 228
Joined: May 11th, 2011, 1:26 pm
Country: Pakistan
City: Karachi
That gardenia looks amazing! Will lalazar have it? i will visit it this week inshallah.
---
Lovely Lantana colors. It is Lantana Camara? Did you purchase seeds here?
---
Wow! the Gardenia Florida is so healthy.the foliage is so clean & neat without any spots on it.the blooms will be very nice,cause the plant Mashallah is doing very well.vegetative zinnia from cuttings give superior results over seedlings.i,l post dahlias pictures very soon.they have started flowering.my marigolds are all grown from cuttings.Izhar your plants speaks for your gardening skills.
---
Donor

Posts: 624
Joined: October 18th, 2011, 12:40 pm
Country: Pakistan
City: Lahore
Gardenia here in lahore suckss compared to this one i can hardly get mine to bloom
---
Hi Ahmad i have gardenia bushes in Mardan & Islamabad.they bloom well,full of flowers.but in late spring.i think Lahore,s climate is not so change than Islamabad,it should flower.if its not blooming in late spring then some thing may be wrong with it.
---
Donor

Posts: 714
Joined: April 12th, 2011, 12:16 am
Country: Pakistan
City: Lahore
Location: Lahore, Pakistan
Contact:
@ Ahmed Irfan ... Buy another one , but only after winter have passed.They do flower without any fuss.


@ Izhar ... that's a wonderful gardenia.Did you purchase it from a nursery or grown it from seed?
---
Moderator

Posts: 4340
Joined: April 11th, 2011, 9:38 am
Country: Pakistan
City: Karachi
Gardening Interests: Fragrant plants, shade gardening, bulbous plants, annuals
Location: Karachi, Sindh
Thank you all for the compliments

Hamza: Unfortunately at Lalazar you will only find the green ones and they are also very expensive... try Diamond nursery instead on the Korangi road, although they dont have the variegated one but the green ones are less expensive..
Johara: this Lantana camara is a gift from Mir Afzal sb. i really liked the dark and contrasting colored blooms, will propagate it in spring and share inshaAllah
Umar: It wouldn't have been possible without you my friend, my Dahlias are under attack of leaf miner and thrips ...was very busy the whole week, will spray them tomorrow inshaAllah
Ahmed Irfan: didn't you used any thing to make the soil acidic?? Gardenia requires low pH, check the post here on soil pH, you can rejuvenate it easily... don't be dishearten..
Adnan: it was a gift and the same plant which I propagated via air-layering (mentioned in a separate post)
---
Izhar some of my dahlias were under attack from Downy.but with 2-3 sprays thanks God they are recovered now.even now can see the damaged foliage of my red splashed orange in my post its dahlia time.Inshallah your dahlias will recover rapidly after chemical treatment.
---
Moderator

Posts: 4340
Joined: April 11th, 2011, 9:38 am
Country: Pakistan
City: Karachi
Gardening Interests: Fragrant plants, shade gardening, bulbous plants, annuals
Location: Karachi, Sindh
Variegated Gardenia unfurling today: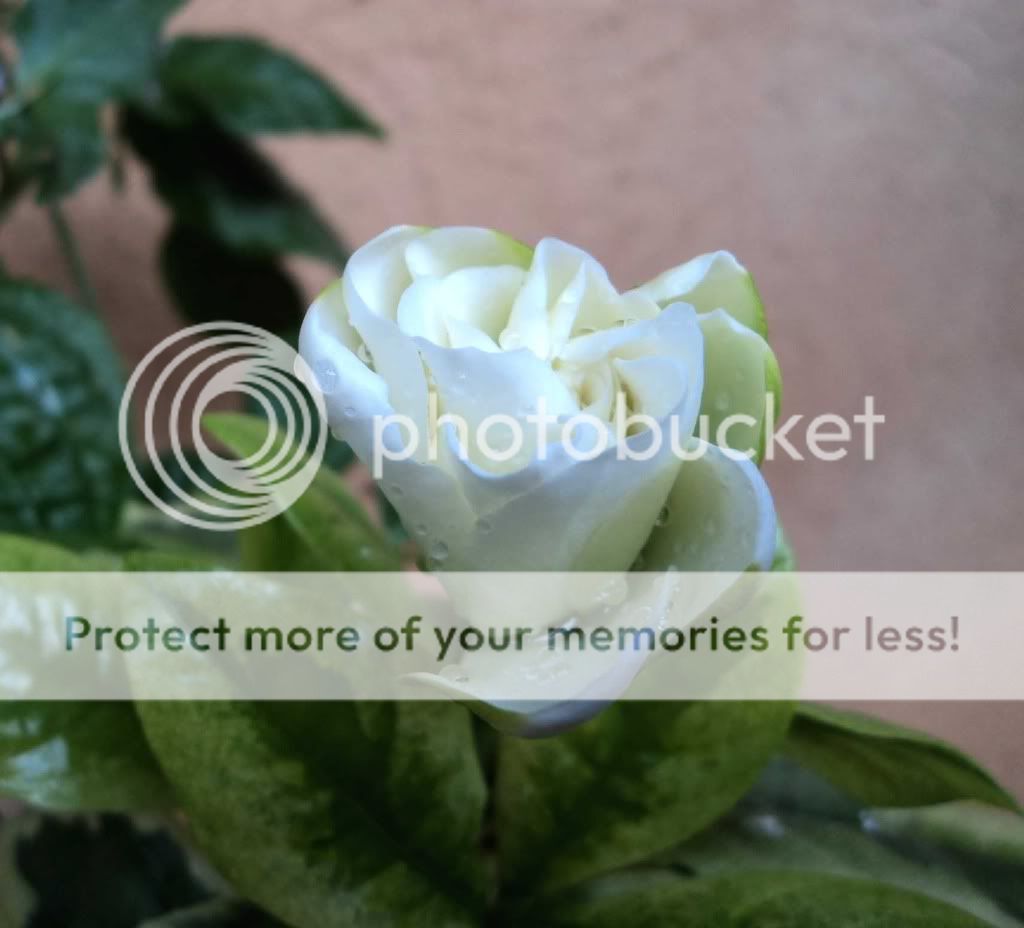 Common Sem ki phalli (Green beans):
Hope again, Vigna carcalla:
Color rich Lantana:
Dahlia bed, size from 10" to 18", they were on buds but I removed all to keep them growing:
Petunias filling very nicely the fruit crate:
---