It was a very busy day today for me.Cleaned the roses spent blooms, suckers & sprayed Oberon as mites have arrived.
Petunias are in full bloom.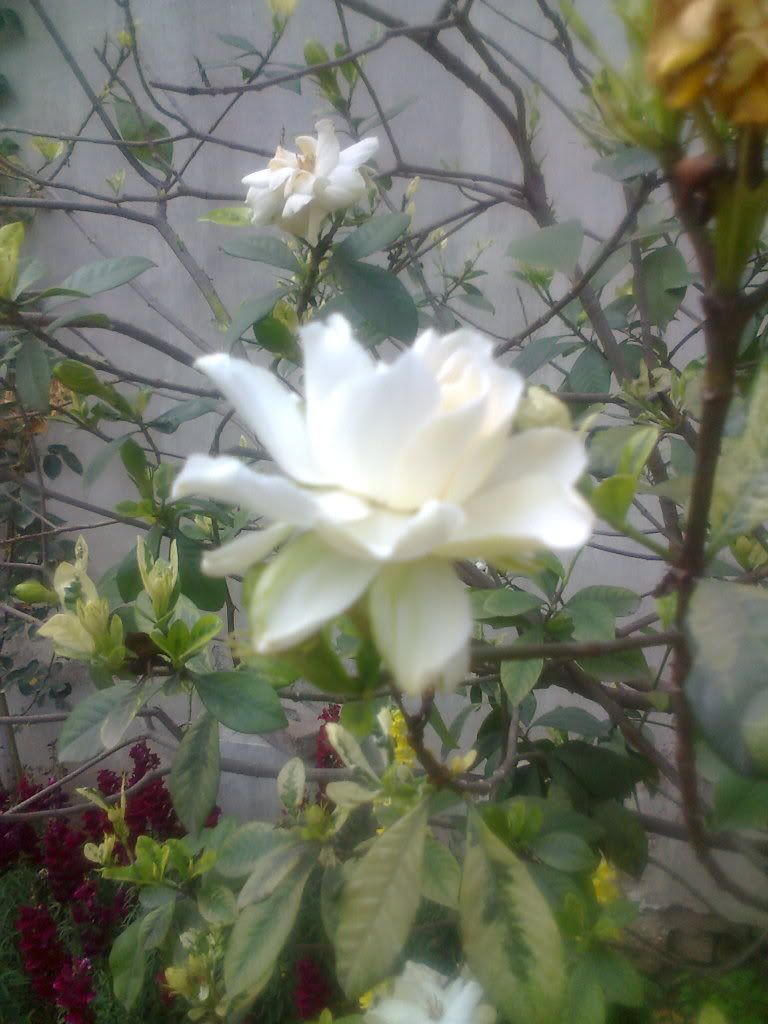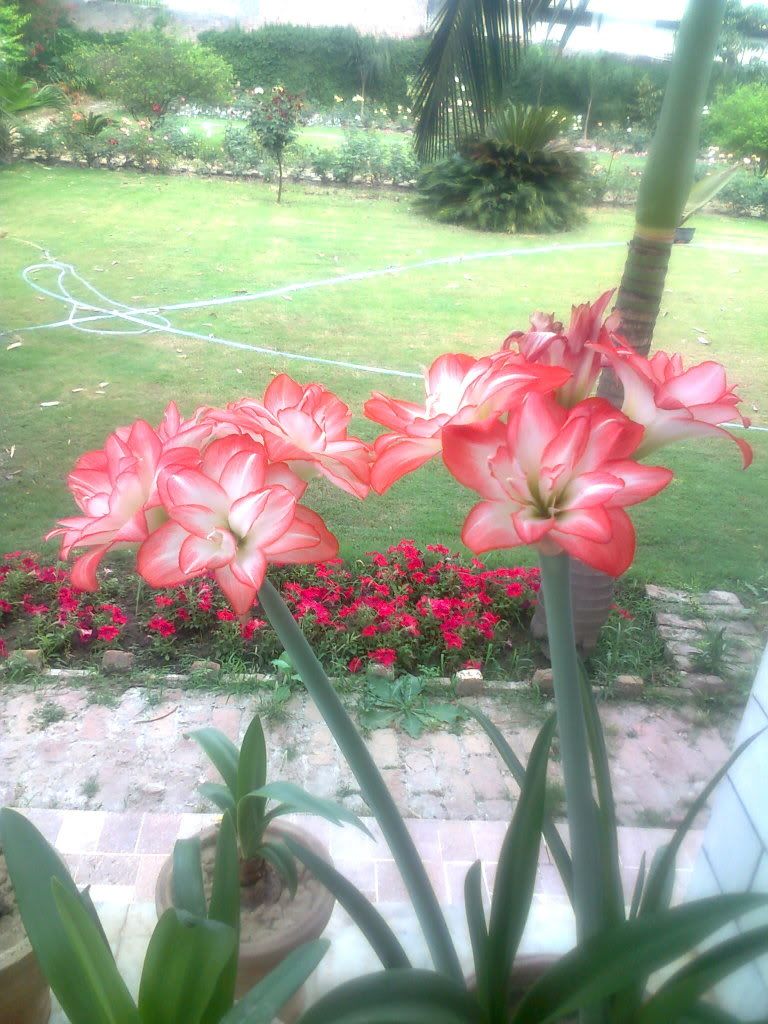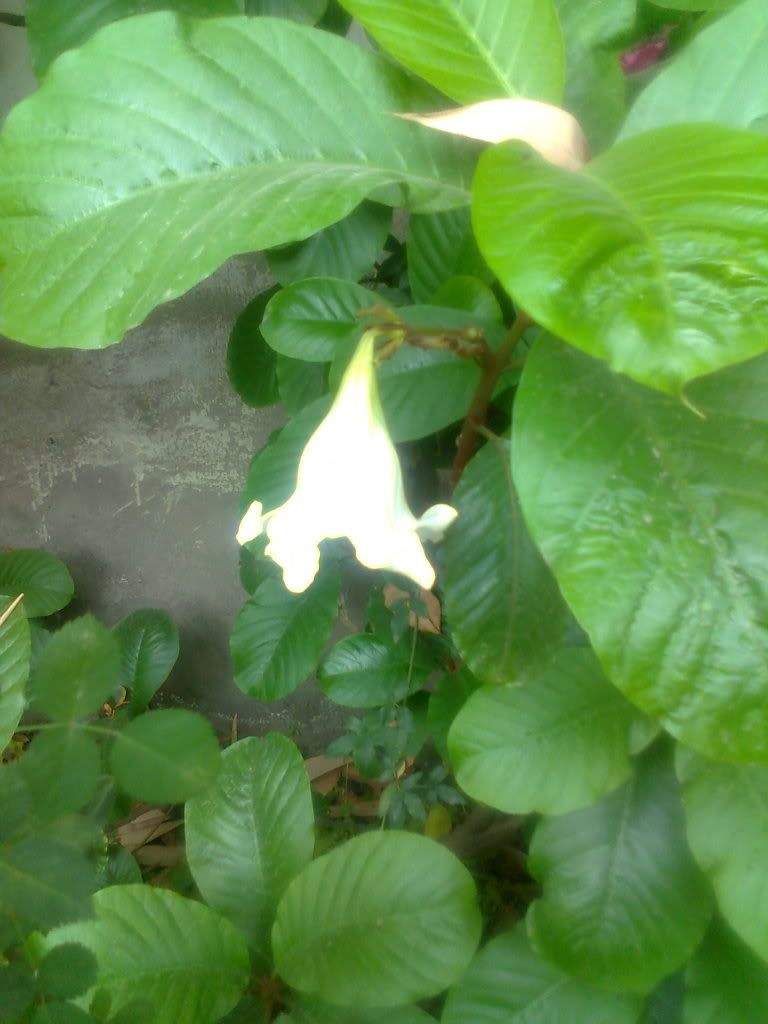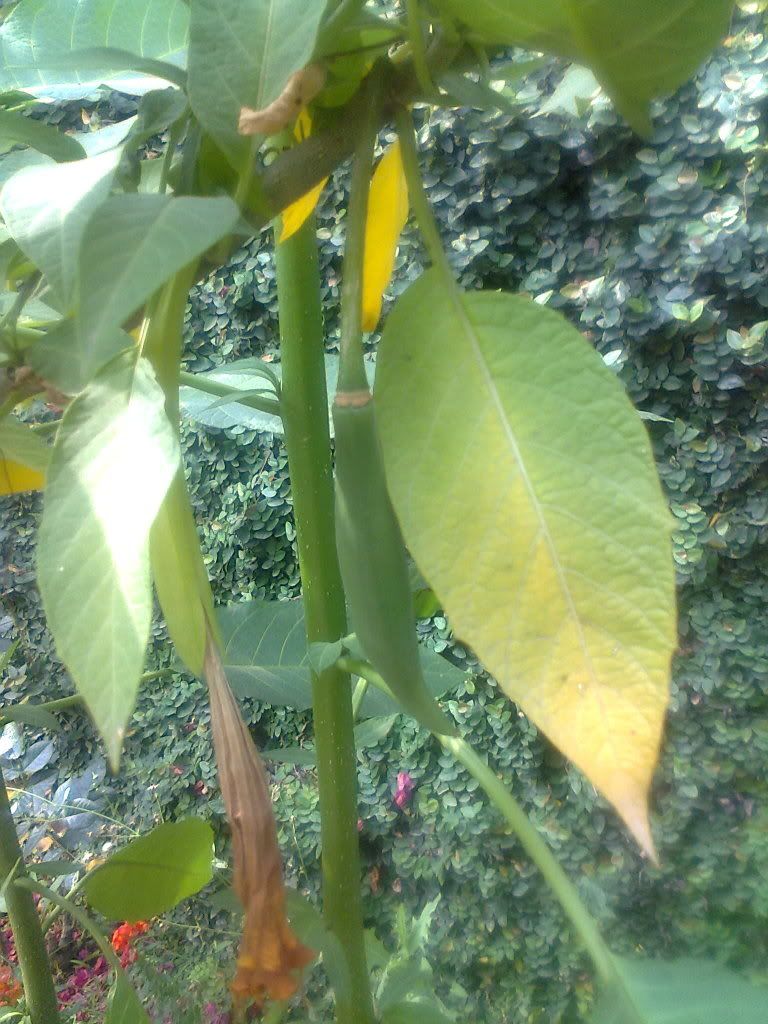 Trumpets seeds pods.
Sprayed Snaps & Golds with Oberon.You can see the mites attack.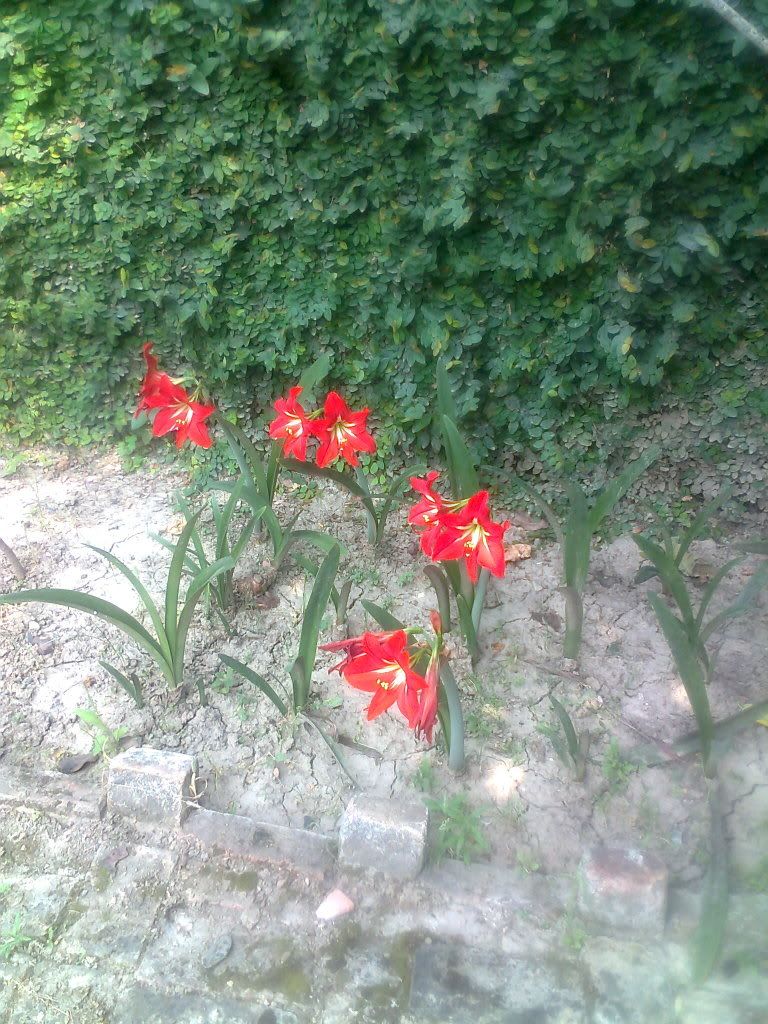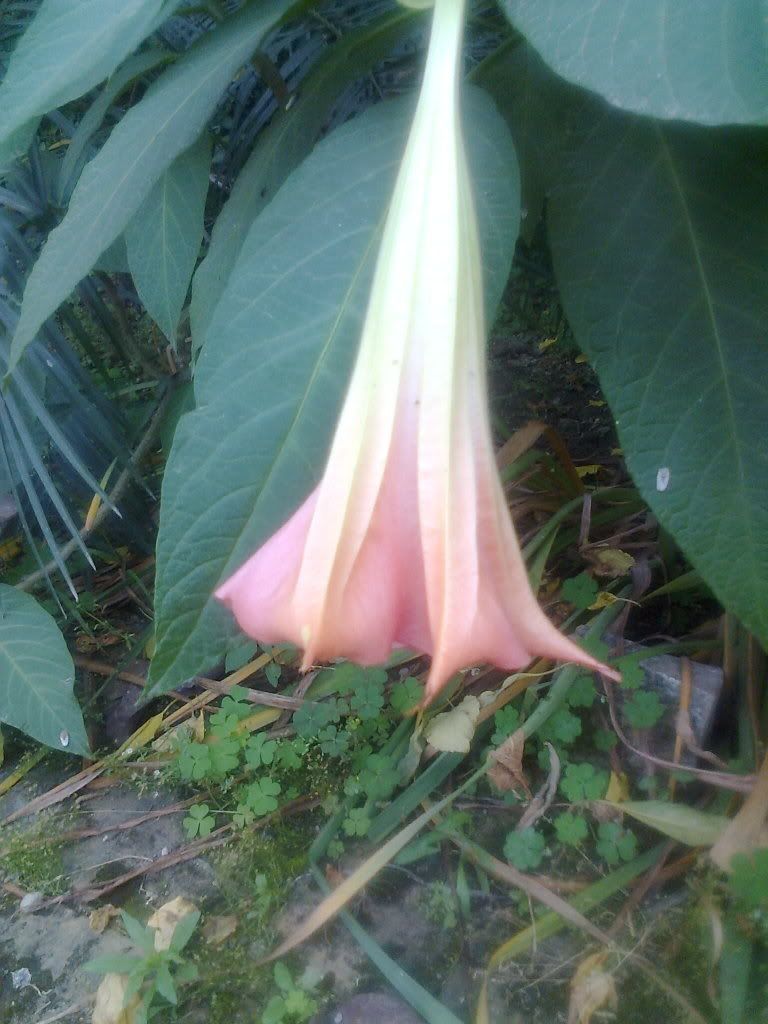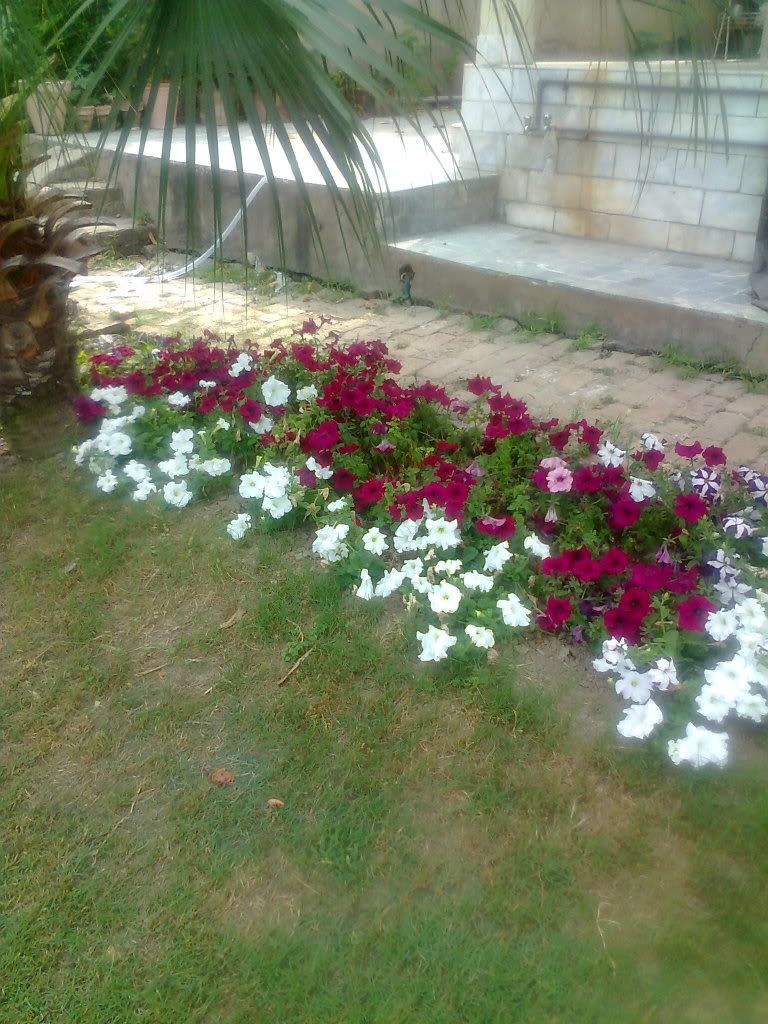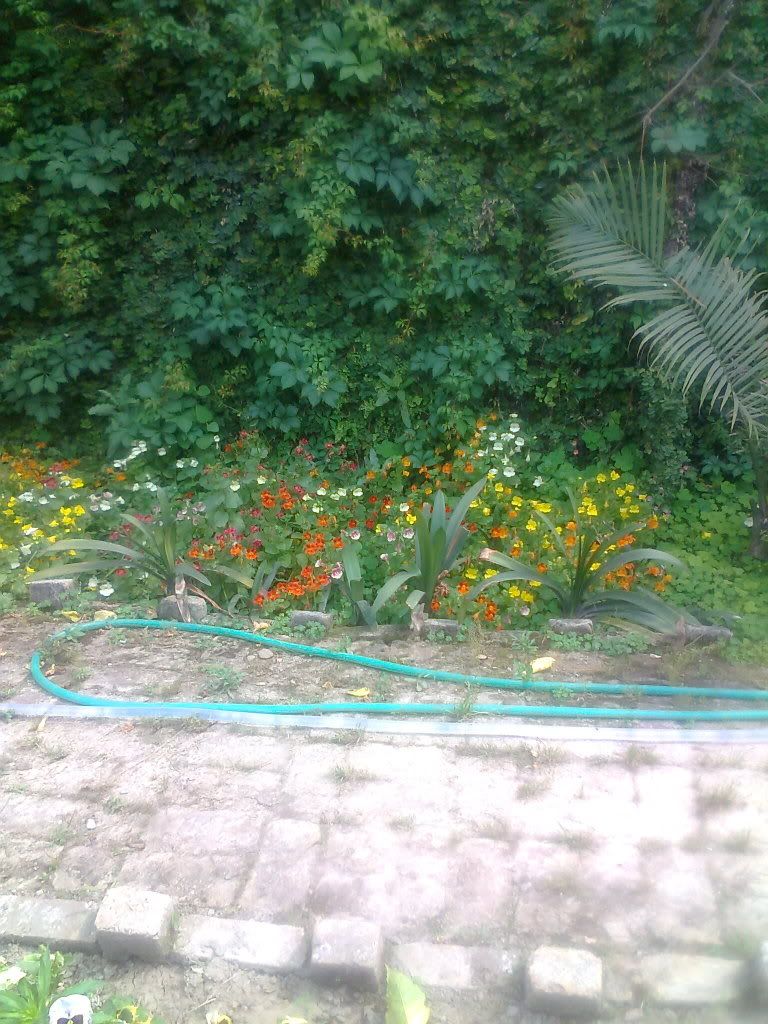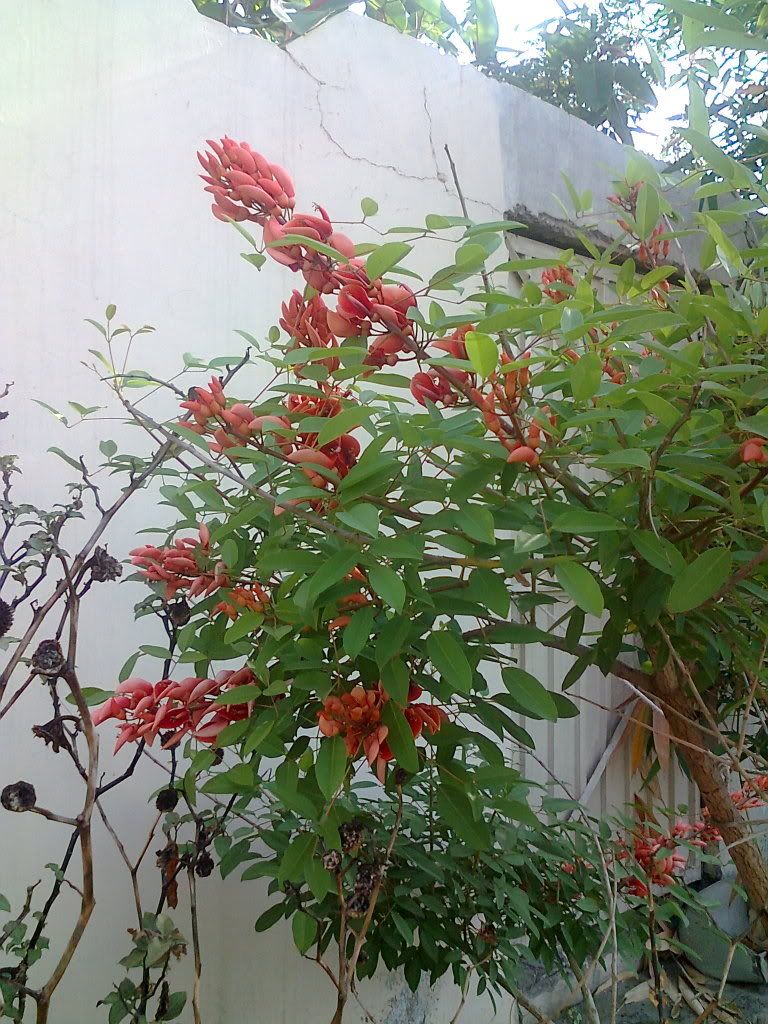 Roses, spent blooms cleaned, removed suckers, sprayed with Oberon & weeded. Will apply water after two days & spray with NPK plus traced elements for the second flush of blooms.