Thankyou Khabbab, Mustansir and Imran Sb.
@ Imran....not in rawalpindi. It would however behave as perennial in colder climates such as Murree.
@ Sir Arif....i will save you the botheration of selecting annuals for next season and send my recommendations (F-1 from T & M so that you are sure what will come out) and also suggest suitable growing procedure.....keeping in view pot culture/limited space and flower power.
Izhar. Dianthus was available this season in limited quantity in one of Islo nursery (Green Peace).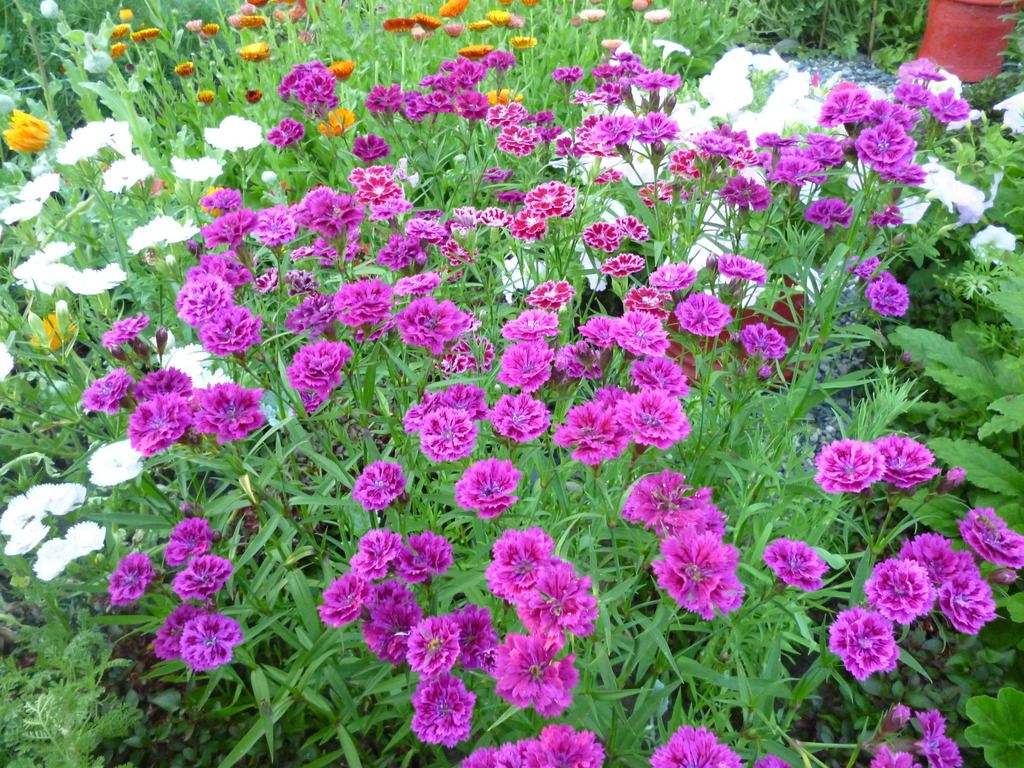 Geraniums behave as perennial if protected from fungus attacks (meaningby some shade and protection from monsoon). They perform better in pots. Calendula is part of T & M orange collection. I believe trying such collection is awesome. Except morning glory which was out of season all plants (20+) grew and performed very well. I will try to save seeds
Pest are many if one has open allotment and ofcourse larger space. Extensive observation is essential. First pest to fend against in fall are slugs and snails. I use manual method after sunset. This reduces their number, then they hibernate due frost and when spring arrives there number is lesser to do any considerable damage, however they regrow their numbers in monsoon.
Second are animals such as cats and rats.
Early Spring aphids are first to arrive and can be detected easily and dispatched through jet wash, similarly thripes on roses are common but are easy to remove.
Then comes the season of leaf miner. Nothing much can be done....except removing the affected foliage. they pose no life threatening danger to plants. Plants such as nasturitums attract leaf miners and caterpillar, they by other plants are largely spared. and nasturitums do not mind removal of affected plants. This is followed by caterpillars. Most can be identified underneath large leaves such as nasturitums in egg stage if good observation is maintained. later in late spring pest do become out of control but it is about the time that garden is already on a declining note so i let them be...
Some other pests are termites and grubs. Grubs are troublesome in fall and damage seedlings. Digging soil around a damaged seedling help eradicating them. Termites become in early summer.....deep watering keeps them at bay.
Fungus is the main issue because of which i have been leaving the summer season dry (minimal plantation).
Open garden also means friendly insects such as lady bugs, lace wings (attracted large numbers this season through chamomile). Birds are also a great aid in limiting caterpillars, similarly spiders, hornets, frogs and lizards.
a complete eco system is maintained. I use minimal pesticide and rely on timely detection and washing. Keeping the garden very very clean also helps reduce pest.
Lastly i must reiterate that its only the end of the season that pest become uncontrollable to an extent because of increased workload and immense growth(lesser visibility of all plants/plant parts).....but its time when insect control becomes meaningless..
Huge lilium flower, atleast 7 inches across