How to Grow Caladiums
Caladium is the most suitable decorative plant for Karachi climate. When the temperatures drop below 12
o
C leaves begin to wither and die. In Karachi & similar winter climatic areas this happens for only two months (December & January), in February they shows growth again. Lifting caladium tubers in these area is not recommended since tuber size usually decreases in storing period. Lifting tuber is only recommended for those areas where soil temperatures drop below 10
o
C for prolonged periods.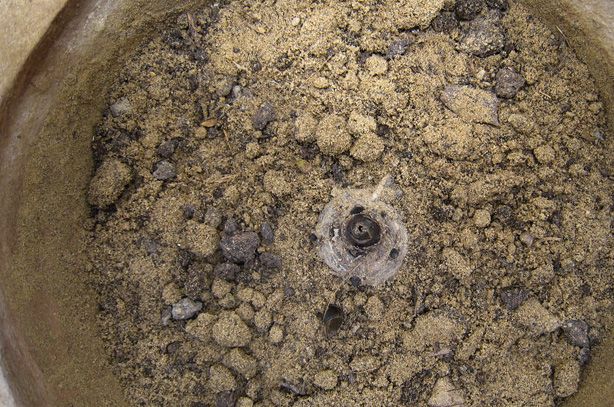 Plant tubers in individual containers, only use unglazed clay pots because caladium not grow well in glazed or plastic pots. Fill the container with the well-drained potting mix, leaving about 2", place your tuber on top of soil & barely cover. Caladium takes 20-30 days to show their first leaf depending how fresh they are. When tuber shows the leaf buds cover the tuber with more soil. Later you can transplant them into the ground.
Caladiums grow best in the partial shade. They will perform reasonably well in full shade, but the color may not be as outstanding. Caladiums needed protection from full sun for best growth and color, but some cultivars tolerate exposure to full sun for a couple of hours daily. Most pink-leaved caladiums develop a scorched appearance when grown in full sun.
Try to keep your soil cool by mulching, soil temperatures over 30
o
C can result leaves with more green color and less of the highly valued, vivid colors. High levels of nitrogen fertilization can produce the same effect. Best fertilizers for caladium is low Nitrogen (N), high Phosphorous (P) and Potash (K) in the ratio of 1:2:2 (like 5-10-10)
Newly purchased tubers sowed on 5th of April 2012